The unsigned, emerging singer on the pop rock music circuit, Fransisca London has already won fans over with her musical style and lyrics, which can be heard on her 'Digital Status' album available online from iTunes. With the release of the single "Worst Day", taken from the abovementioned album, Fransisca has delivered another highly supercharged and fascinating potential hit single that is radio-ready, and raring to top the pop and rock charts.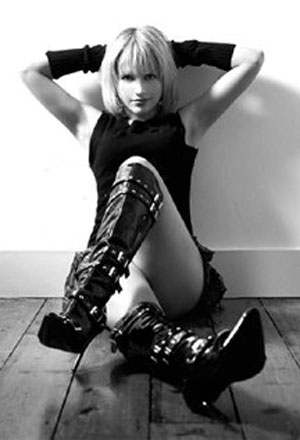 Here Fransisca London showcases yet another fascinating point of view of a day gone wrong, as the track brings on a preppy melody and well-written up-tempo virtuosity. Fransisca's beautiful voice shines through on this energetic track. One has to keep in mind that she has a very independent but distinct and original pop rock sound. And it's that very take on rock and pop makes this single what it is – an in your face pop rocker that gets you moving to the beat.
Fransisca's musicality is straightforward and direct in the means of progressions, harmonies, and melodies. And her delivery and simplicity is what makes the recording so catchy. She knows how to use accidentals and dynamics masterfully for her unique style, and "Worst Day" shows it. You'll find yourself singing along to this song at some point after you buy it – it's contagious, outspoken, rocky, poppy. It's really everything you could ever want from this type of song.
Fransisca London really found a winning formula with her album, 'Digital Status', and "Worst Day" sort of plays out like a prime example and teaser to her talents. Her voice is crisp and her hooks are infectious, with the addition of anthemic chants on this single. The weird thing about this song is that the lyrics are about a pretty bad day, yet Fransisca's voice is so damn sweet and enchanting, you almost feel happy for her!
OFFICIAL LINKS: WEBSITE – TWITTER – FACEBOOK – SPOTIFY – JANGO – ITUNES