The song structure, instrumentation, and arrangement of the single, "Left Me" by SGK, boasts both a vintage and modern flair that is colorfully vibrant, while sounding cool and tenacious. The beat is punchy, but sweet. The chord progressions are simple, but subtly sharp, and consistently satisfying. In it, pulse pounding keys and sultry synths sail from hook to harmonious hook with an easy, breezy confidence that belies the personal struggle that is explored within.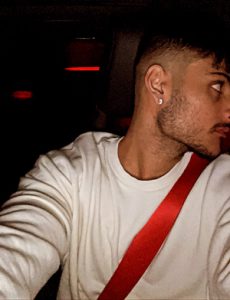 When the world is collapsing around you, and those you have faith in slam doors in your face, while you seek their help, the only sane reaction is to flip your head back, bite your tongue, and ferociously seek solace in self-empowerment. This is one of the lessons that "Left Me" teaches us, as SGK sings: "I was just a kid when you left me. Always in a mess someone help me. Trying to be better, please help me. Needed that guidance when you left me. Asking you for help, can you help me?"
SGK who is able to sing in both English and Hindi, consistently adorns the edges of this R&B/Soul jam with just enough creativity and groove to grant it an extra dimension of allure and introspection, and the results are a uniform success.
SGK has created a single that feels instantly accessible, genuine and poetic. So what exactly is it that makes "Left Me" such an outstanding effort? Well, it's simple. The track's main focus is the man, his music and the vivid, beautiful and often hard-hitting words weaved in-between.
The heart-wrenching plea for help, and the sentiment of the song's consistently poignant lyricism is evident from the start. Conversely, another great thing about this record is SGK's development of sound. From the atmospheric strings and skittering percussion on the electronic version, to the resonant piano on the acoustic version. All of which is bound together by his wistful vocals and subtly nuanced delivery. The song is certainly all the better for it, adding an unexpected depth and emotion.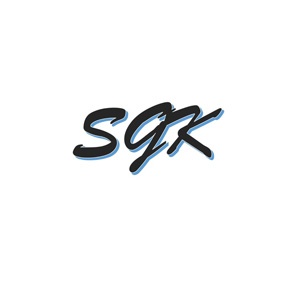 Perhaps the most important feature of "Left Me", however, is SGK lyrics, which are honest, starkly powerful and filled with vivid imagery and a moving story of loss, vulnerability and loneliness. Every line sets out to pluck a heartstring, to make one think, and to feel.
In this respect, SGK never misses the target. What he has created here is truly special, setting a benchmark for all other modern singer-songwriters. Essentially, this track is SGK. This is his life, his experiences, his troubles and his aspirations in his own words.
"Left Me" is an absolutely haunting tune, one that rises with each pounding of the percussion and soaring of the vocals. Production-wise, the track's sonic textures are smoothened out, allowing for a more expansive, complete feel on the electronic version.
Moreover, SGK's elegant vocals never fail to express the song's spectrum of emotion flawlessly. This song is the next step in SGK's maturity as an artist. There's a perfect blend of sadness and affection, of longing and desire, and of desperation and devotion. This song is pure emotion, and it wouldn't be farfetched to call this one of his best recordings so far.
OFFICIAL LINKS:
Spotify: https://open.spotify.com/artist/2x5UG8NI2Tvyf5aYVFRncv?si=0B0unyV-QoyL3IUL7IYTnA
Instagram: https://instagram.com/samarth.ganju?igshid=YmMyMTA2M2Y=
Streams: https://linktr.ee/thesgkmusic?utm_source=linktree_profile_share<sid=5949c66b-392e-4479-a211-2a9ab3e3c597