Brooklyn-based hip hop artist EsZ (Erron's Attic) delivers incredibly vivid stories with such apparent ease, as he has done on every one of his solo releases for the last couple of years now, that there is no doubt he has mastered the craft of lyricism. The production takes on a decidedly more bass heavy feel on this very latest release, "BS (Breakfast & Sex)" reminding us once again why EsZ sounds so tremendous. The song displays its strength with the sheer power of EsZ's lyrics alone.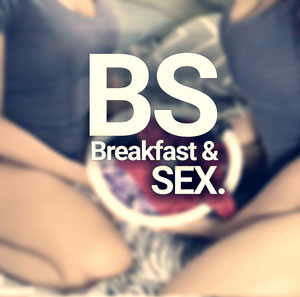 From the opening moments of the first bar to the concluding taunts of the final verse, with the help of equally abrasive and fittingly combative sexually-inclined verses, EsZ brings a stalwart defiance and an unwavering energy to "BS (Breakfast & Sex)", filled with explosive verses which all land with a solid sting and can be seen as a welcome and relentless string of verbal blows showcasing that he is as veracious as ever. EsZ's incredibly witty word play has been brought up several notches by the fact that the name dropping present in most of other rappers music today is totally absent here.
The beat is sparse, stark and beautifully crafted – the perfect canvas for EsZ's pitch perfect posturing and belligerent bravado. EsZ has been flying under the radar for a while now and should eventually get his just due but he's definitely used his craft to venture out and test the water, and came through to bless us with another marvelous piece of craft here, which doesn't stray too far from what we've heard from him in the past. He evokes a combination of tingling excitations and plush comfort within the sexual flavor of the track.
EsZ has an amazing skill set with a seemingly endless verbal dictionary and twisting flow, but he gets even better when he's just flowing with the music, sort of like an infectious instrumental hook but with words. It's almost like EsZ's music is naturally occurring, harvested for it's rare and unique beauty, not found anywhere else and always remarkable in its simple but striking design.
To me, listening to EsZ has always been like enjoying the finer things in life. EsZ is to underground hip-hop what Cohiba is to Cuban cigars – that unmistakable, very pleasant, grassy taste, with flavors of vanilla, cocoa and coffee. It's the cream of the crop. If you have a lot of money, you're going to buy Cohiba. Get the message?
OFFICIAL LINKS: WEBSITE – ITUNES – SOUNDCLOUD – TWITTER – INSTAGRAM – YOUTUBE