Royal is a hip hop artist who currently resides in Hockessin, Delaware. He understands the importance of giving back and he performs at dozens of middle schools and high schools. In the past, he has donated the proceeds from concerts and albums entirely to the community, spreading his generosity to the surrounding neighborhoods. Royal has performed alongside artists such as Waka Flocka, Meek Mill, Yo Gotti, YG, and Tory Lanez. His latest project is the single, "Letter To Cecil". Here Royal seems to be hungrier than ever and is out to remind hip-hop of the abilities that should eventually bring him to the forefront of the industry. The track narrates his hardships, his grind and his contributions to the community. It's a song that cuts to the core of the artist's inner soul, and his outspoken demeanor.
With the lush and pulsing production, Royal's lyrical complexities are given the perfect supporting soundscape, always supplementing him and never detracting from the focal point: Royal's thoughts. The artist is in peak lyrical form, displaying the wit and ferocity that can be found on the entire album, entitled "Summer on Main St.", but as it's always been with Royal, that's only half of the picture.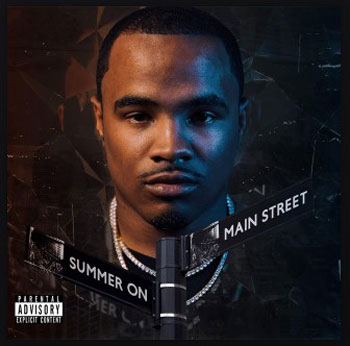 Royal's emotional honesty and vulnerability have always been a strong suit, and a key point with which I think his fans have related, and "Letter To Cecil" is no different. On a broad level, "Letter To Cecil" manages to compile all of the aspects that make Royal a great emcee. With this latest single, Royal reminds us that he's an emcee first and foremost, and perfectly capable of delivering quality music, as well as stirring the pot when needed.
While most contemporary rappers grandstand and bloviate about their coital accomplishments, chemical addictions, and making stacks, Royal comes across downright fixated with social and existential issues on this track, which puts him on a whole different level. It's not that he eschews the aforementioned activities on other tracks, it's just that he treats them a little differently.
"Letter To Cecil" is purposeful, poignant, and perhaps most surprisingly, peacefully melodic. Royal is introspective and emotionally resonant, and where most other rappers often displace blame, Royal accepts responsibility in his life, and subsequently in his music.
The track seems to genuinely accept life as it is, with all of its hardships. "Letter To Cecil" is the perfect balance between bars and introspection. It feels like a natural evolution to a multitude of highs and lows in the life of Royal. Though built on a smooth soulful backdrop, this track has grit and dirt to it, and it deserves that; tonality is what can define hip-hop artists from one another.
Royal's style is rooted in his tenacity to create soul-baring music that reveals more about life than we usually get to know. An honest, intelligent craftsman of the English vernacular, Royal's music speaks for itself on "Letter To Cecil".