Fasho SoSo is a rap and hip-hop artist based in Los Angeles. His latest project is a 3 track EP entitled "Hers". The project has a laidback vibe that will appeal to a wide variety of listeners. Fasho leaves no room for filler, opting to reveal his true colors. Each theme he explores acts as a treasure map for listeners; connecting to one place, and one being. Despite what seems like a simplistic concept, the rapper's introspective songwriting is profound and impactful. While his talent is undeniable, the LA artist can also not be pigeon-holed as a one dimensional rapper. The sound on each of his songs are like mini-journeys, often starting off in one place and then arriving at another. Never predictable, never repetitive, Fasho rolls out his ponderous baritone to delight, tease and crush ears.
Fasho's artistic progression from 2018's Big Splurge is nothing short of incredible and the artist appears poised to break into many more playlists. The project's opening track, "Can't Stand Me" has an entrancingly smooth instrumental, melodically driven by intermittent reverb-drenched key riffs and twisted harmonics echoing in the background.
Fasho's gorgeous vocal layering to start the track reveal newfound versatility, and his verses undoubtedly holds the most impact. While difficult to hear and process these lyrics, they're refreshingly honest and telling of Fasho's ability to relate to and empathize with his topics. A clear mark of emotional depth and maturity.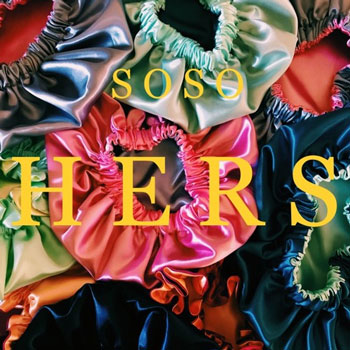 The psychedelic "Tell Me" sees Fasho spit charismatic verses with hypnotizing flows and cadences in echo mode. The track is nuanced and extremely well put together. The beat transitions and varied instrumentation throughout the song make the instrumental equally as compelling as the verses.
Fasho fully realizes his potential in an extremely satisfying culmination of beat meets vocal.  As confident of a performer as he is, Fasho arguably never sounds more at ease then he does creating hooky, eclectic left-field tracks behind speaker-rattling bass, multiple vocal layers and drum machines that never strike in the same place twice in a row.
The final track "Fasho" comes together in such an organic manner that it feels like it was crafted in a real time jam on the front porch.
The collection of eccentric beats he had to work with may have helped kick-start his creative juices, but making every verse sound tight, yet freestyling loose, adds yet another item to the long list of reasons why Fasho is so good at what he does.
"Hers" is a highly enjoyable listen that is yet another impressive showcase for Fasho's exceptional nonchalant mic skills and rare dynamism.
There's seemingly no sound or style within the hip-hop scene that he's unwilling to try his hand at, and that fearlessness, when it comes to experimentation, makes him a very exciting artist to follow. Fasho SoSo has pieced together an EP that fixates itself a medium between the many different nuances of the alternative hip hop world.
OFFICIAL LINKS: WEBSITE – INSTAGRAM – MUSIC STREAMS