"Disconnection" is the latest single from Gothenburg, Sweden-based singer, songwriter and producer – Shadi G. Shadi Golchin aka Shadi G, who has Persian roots – which also influence her sound – has studied classical music while also being exposed to other genres like Jazz, R&B, Soul, and Hip-Hop. She moved to London in 2016 to further her musical studies after graduating. Her debut single "Lost", including her subsequent releases, featured and drew attention from Sweden's major playlists and magazine media. The new single was written, performed and produced by Shadi G, and is released under her own Goldamin Records label.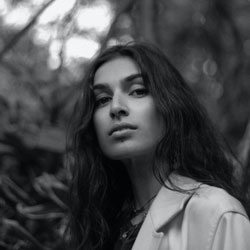 The single "Disconnection" which drops on September 27 looks at a relationship where both people know and are certain that they love each other, but on the surface they really cannot remember the reasons why. The song examines a love where the romantic sparks that initially fires up a relationship, have all but died.
It lays bare those crucial moments when each partner questions whether they are really suited to each other. It characterizes that singular, painful moment when you believe that "Disconnection" from the other, is the only answer.
Discussions are quietly surfacing about whether Shadi G may become an important face of contemporary R&B. In many cases, the argument isn't too distant from the truth. The production and performances of Shadi G's releases, suggest there are no limits to which she may be constrained.
Across the clichéd spectrum within pop music, and contemporary R&B, Shadi G isn't just the exception to the rule, but perhaps also one of the more representative of a genre that requires great production, insightful songwriting and the nostalgic feeling her impacting vocals conjure.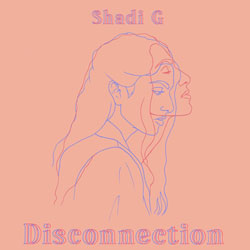 Shady G's classic style R&B influences are very prevalent throughout her music, from the usage of her subtle vibrato, to her beautifully elongated notes, and high-climbing range. The fact that Shady sings in a style which originated in the U.S. and has now transcended back across the pond is a testimony to how strong her innate talents are.
This fact paired with her unique vocal inflections, in my opinion, places her way above the usual fare in her lane. Emotion is more than just a word in Shady G's vocabulary, it is the central ideal and basis for her overall musical vision.
In "Disconnection", Shady G ultimately questions the need to be positively assertive, or the will to be negatively passive in a relationship which has arrived at the crossroads of decision making, as she pulls us deep into her attention capturing narrative.
The song showcases the artist's vocal versatility and ability to keep up and even surpass her peers. Shady G, with the release of "Disconnection" is steadily moving toward the creative apex of her journey that began with "Lost" about two years ago, and she needs us to celebrate this incredibly important moment with her.
OFFICIAL LINKS: SOUNDCLOUD – SPOTIFY
LISTEN TO HER PREVIOUS RELEASE – "THIS LOVE"