Makalo is a sound design creator who appeals to a wide range of fans in the R&B, Hip-hop, Rap, Trap, and Reggaton cultures. Despite all of these diverse genres and his diverse musical talents, the Yugoslavian born, Swedish based producer manages to hold his singular vision in view without getting lost in the noise. In fact he has shot to the top rather rapidly, as his sounds and melodic hooks can already be heard in a number of platinum albums. He credentials have been noted on works by Young Thug, Pop Smoke, DDG, as well as Tonee Marino, among a host of other modern music stars that are ripping through the scene.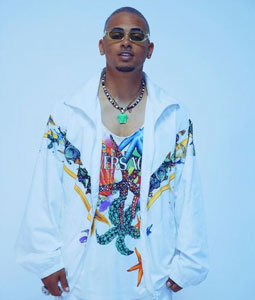 Known especially for his melodic guitar clips, Makalo's music has recently crossed the ocean again, as he stepped up his collaboration game. News is out that he clinched a production credit with Puerto Rican superstar Ozuna, on the artist's latest single "Envidioso".
Ozuna has over 35 million monthly listeners on Spotify and is followed by over 11 million fans on Facebook.  The music video for "Envidioso" has already clicked up over 22 million views in two weeks on Youtube.
From the above figures, it's not hard to see that Makalo is set to blast into an upward trajectory. Moreover Makalo has arranged collaborations with some of Brazil's biggest producers and artists, as well as some of the hottest stars from the Balkans. For contractual reasons, we can't say who they are right now, but the songs for these collaborations will be released this summer. So keep an ear on the radio and your local DJ.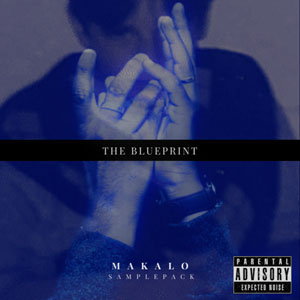 While the world around his music explodes, Makalo keeps busy, by continuing to craft and release, loop and sample packs. "My total aim and focus is to sell the best samples I have and do my best because I see them as an investment," explains Makalo. "That's the difference between my packs and a lot of other royalty-free packs. They keep their best melodies to themselves and their own beats."
Makalo's publically available works include his a popular sound pack out, called "Sounds of Makalo Vol. 1", which contains 147 Melodic Trap and Reggaeton samples in WAV format. It also includes various one-shots, FX, drums, and other percussions etc., totaling a sum of 205 audio files. Another sound pack called "Sounds of Makalo: Deluxe", which is a sort of continuation of the previous release.
This pack also features Makalo's signature guitar melody sounds, which are loved by the hip-hop and trap markets right now. "The Blueprint – Makalo Samplepack" is his latest melody sample and loop pack that is receiving a lot of attention from the USA and Latino markets. Expect a lot more from Makalo, as he works to create for the biggest stars, as well as the up and coming independent artist.
Connect with Makalo on INSTAGRAM and find out more about him at his WEBSITE