6$LUM is working his way to the release of his upcoming EP "PRESS PLAY", dropping this month. It is his first official and independently released project, which has been highly anticipated. The EP follows in the wake of his more successful singles like "Level Up" and "The Curse". Born Jason Rouse, from Columbia, South Carolina, 6$LUM was inspired by one of his cousins. He has since taken up rapping and strives to establish himself as a prominent artist in the music industry. 6$LUM has emerged as one of Hip-Hop's brightest young stars with a solid set of singles that reveal his limitless potential.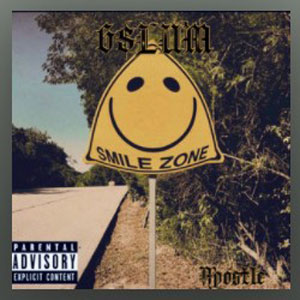 On his last four tracks, 6$LUM shows continued development. Utilizing a plethora of flows and sharp lyricism, the rapper shows he is not to be overlooked, and is here to be one of the potential greats.
6$LUM has taken what he began with on his earliest releases and hammered his style down into a very recognizable one. He has a very distinct voice. How he raps is unique enough to instantly place when you hear him. He is never rushed or overzealous to impress.
He chooses his rhyme schemes and wordplay carefully, but the thing to really look out for that sets him apart, is his flow: check it out on the soulful "Apostle", where his unhurried vocal timbre and curated nuance leave a lasting impression, as he weaves his way across the emotional backdrop.  There is no doubt in my mind that 6$LUM knows he is good, and he is not afraid to show it.
6$LUM's lyricism and flow control are hard to match, and I think there are very few current rappers who have this kind of vocal discipline. His at his best on the ethereal and ominous production of "MVP", where his flows alternate with rapid dynamism, and his rhyme scheme is just as complex. But it's not always just about intense bars and masterful flow work.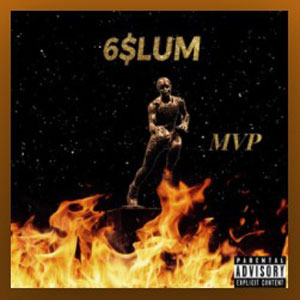 6$LUM isn't afraid to show his introspection, sensitivity and emotion, as he does on "The Curse", where bounces off another eclectic beat. The batch of singles floating around the various digital platforms are like gravitational satellites keeping our attention centered on an almost perfect distillation of the rapping and production variety 6$LUM has to offer.
This is an artist at the top of his form, blossoming under the hip-hop pantheon sun and in front of our very eyes. 6$LUM's sounds slick, agile, deep, and intelligent like few others in the upcoming hip-hop realm, and with yet more improvement potential ahead.
It would be difficult to compare 6$LUM to any other rappers now because 6$LUM, to put it simply, sounds like 6$LUM – he is one of a kind. He is setting himself apart from every other rapper by proving that not only can he do what he does, well, but he can do it better than just about anyone else.
All of these singles prove that good things happen when an up-and-coming talent takes the game seriously enough to work on his skills. The sky is the limit for 6$LUM, and if these singles are an indication of what to expect from his upcoming EP "PRESS PLAY", then we can expect him to shoot past the sky and straight to the stars.
OFFICIAL LINKS: MUSIC STREAMS – INSTAGRAM – YOUTUBE