Arkansas based 22 year-old upcoming artist, Jaleel Browning, better known as Jay Turk, is planning to drop his mixtape mid-February. In the meantime, he has released the single "Designer Love".  Here the newcomer releases another four minutes of music rendering his storytelling with painterly detail, meticulous production, and breathy voice, tinged with subtle melancholy melody. The rapper adopts a steady conversational flow, while his appeal lays in an ability to craft a world that's not just self-contained, but airtight. Instead of working inside the industry, Jay Turk works around it, following his own path within the realms of independent music.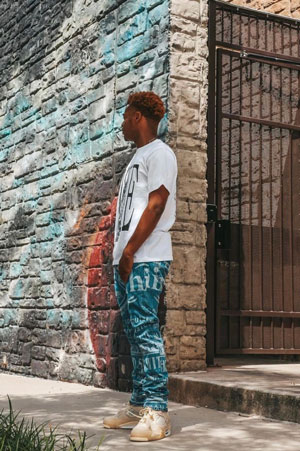 The atmosphere feels like the beginning of an epic tale on "Designer Love". The bounce is slow but infectious while Jay Turk's vocal texture is the perfect tone for a late night story. Jay is such a subtle talker. No matter what he says, it never sounds as malicious as the words may imply.
He gets into a completely different zone when climbs onto a beat. So much so that this song would sound totally different without Jay Turk, as his voice finds the most unusual pockets. Jay also has a knack for picking hypnotic production complimentary to his delivery.
The shimmering and twinkling keys are so gorgeous they stand out front, as Jay Turk with suave flows and hypnotic cadences slowly rolls over the bass heavy production. Jay is the kind of artist who follows his own designated path of loops, twists, and turns without needing to rush to make this ride thrilling.
The words are fluid; the lyrics just flow out of him in a steady stream. He isn't simply making a song, he's documenting moments of his in-depth storytelling. Jay Turk's delivery somehow validates that sense even more.
"Designer Love" is the type of song you play on repeat for hours with no complaints, as you try and unravel the lyrics, piece by piece. This is a hypnotic journey that absorbs listeners into its atmosphere. Jay Turk's tone and textures feel weighty, as he stays consistently poignant.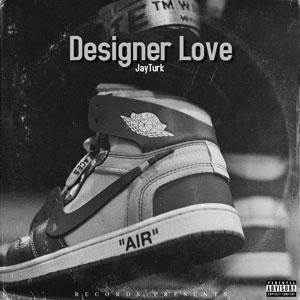 There's an elevated level of self-awareness present. This appears most clearly in Jay Turk's songwriting, a strength that continues to improve from project to project. On every song he digs deeper, and "Designer Love" is no exception.
It is also clear in Jay Turk's writing and performance that he understands where he is at in his career, and which directions and improvements he wants to include into his skillset, to take his sound to the next level.
Taking inspiration from artists like Young Thug, Future, Migos will obviously transport Jay Turk towards the more hazy, psychedelic and melodic flavors of rap.  In the meantime "Designer Love" is a gorgeous stylistic maneuver, and confirms that Jay Turk is getting ready to embrace his unique voice.
OFFICIAL LINKS: YOUTUBE – INSTAGRAM – SOUNDCLOUD