Finally! After a long wait, Elix Risqué rolls out her new single and "Nobody Better" is worth the wait. She has been making and releasing music since 2007. Her completely self-made experimental pop album dropped in 2011. She then released her first professional full-length project "Champagne Problems" in 2016. Her next single "Never Wake Up" dropped in the summer of 2017 as well as its follow-up "Serenade" the next spring. After a temporary hiatus and while relocating to Los Angeles, Elix was able to get back in the recording booth and continue pursuing her passion.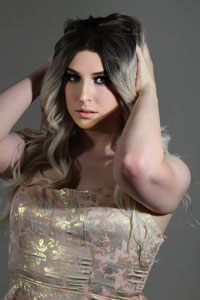 Now here she is with "Nobody Better", a confident and outspoken love anthem, built on a mid-tempo EDM and Pop template. "I've been around the globe. Nobody built like you. I've seen it all before. Nobody look like you. Ain't nobody better than you," sings Elix Risqué in the chorus. The strength of her delivery accentuates the honesty in the lyrics, while also elevating the combination of genres into coruscating reflections on her sentimental convictions.
"Nobody Better" gradually builds from the warmth of a synth pad and sub-bass to a layer of twisting loops and massive drums which back the smooth chorus about the extraordinary highs of her perfect romantic partnership. Capturing just the right words of obsession, devotion and romance in a voice that moves from beguiling to brooding gives Elix Risqué a sense of alluring theatricality.
Throughout her concise catalog, Elix Risqué has always shown a willingness to experiment, ever so sneakily, beyond the clarity of her voice and its subtly rousing nature. "Nobody Better" is a more textural extension and emotional evolution from her previous works, and it may be her best work yet. It allows Elix Risqué's impeccable vocal ability to shine on the record's purest moments, while also highlighting the singer's song-writing abilities.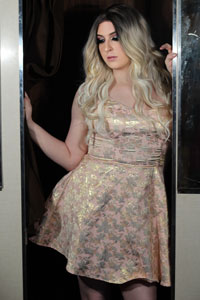 There are textures and layers to "Nobody Better" that appeal and are identifiable to people. The song is an exploration of pop and electronic characteristics with Elix Risqué taking control of her artistry and in doing so, demonstrating she's a force to be reckoned with. She shows that she wants to be more than a glittery pop star. Elix Risqué proves she's a real singer-songwriter and all-round powerhouse with a story to tell.
Lyrically, "Nobody Better" is Elix Risqué at her best, but the track also demonstrates her musicality, particularly showing us her ability to craft a story using both sound and words. The song is, at its core, still a pop record, but what Elix Risqué has managed to do this time around is find a way to blend the genre's propensity for both atmosphere and grandeur via catchy hooks with much deeper and far more honest songwriting that truly represents who she is right now as an artist.
With her new single, "Nobody Better", Elix Risqué reaches a welcome sense of self-assurance. She manages to please both longtime fans and new listeners. The track is lush and sharp, highlighting her artistry and talent. Elix Risqué's vocal deliver, honest lyrics and the catchiness of the trend-chasing song make for an enjoyable listen.
OFFICIAL LINKS:
Instagram: @elix.risque
TikTok: @elix.risque
Twitter: @elixrisque