Josh and Oliver are a band from the UK and North America. They were established in 2008 with 2 members who are two brothers of the Matthews DJ family. In 2020, they welcomed one more member, Lavender. The youth band officially took the name Lavender as the band's official name. "If I Go Away" is a song performed by singer Lavender Giang Nguyen. The track was written for her boyfriend, when she was diagnosed with cancer. I take pleasure in reporting that this is an emotional and profound record. The tempo is slow. The arrangement is beautifully restrained. The song is torchy, gentle and afflicted. Lavender Giang Nguyen sings so intimately, and so closely to the mic, that you can hear the beating of her heart.
It's impossible not to feel empathy for Lavender's narrative. "Somebody told me that you left me alone. My body is broken outside, and my heart is torn. Love, I know that I'm blindly in love. Though you lie and you blame on me. And when you leave me I'm still in love," sings Lavender as she unfolds her raw sentiments in a situation of emotional complexity. Cleverly written and instantly addictive, "If I Go Away" draws you down the rabbit hole.
There is a poignant expression of not only sadness and frustration but also the inevitability of losing a loved one. "If I go away, don't ever think back, just go your own way. My love was a mistake, just leave it buried in the past tales. Leave it buried that's all. I wish you'll be happy with her," she sadly intones. Moments of reflection like these set Lavender Giang Nguyen apart and elevate the final product so that it reflects more than just her inner workings.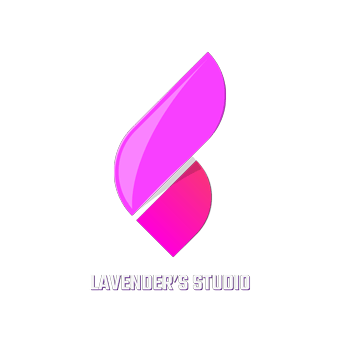 Lavender emotes with poise and grace, performing with a confidence rarely seen even in more established acts. The legitimate tearjerker showcases just how certain experiences affect you, with Lavender appearing to illustrate the moment someone contemplates the end their life as they lived it before.
It's all but impossible to take a breath while listening to the aching sincerity in her words. There's an affecting beauty to the way Lavender Giang Nguyen steadfastly faces the emotions in "If I Go Away".
"Tears keep dripping when I think of our youth. Those loving words once promised. How could you? Love. I know I'm blindly in love. Though you lie and you blame on me. I'm suffering in pain cause of you," sings Lavender.
That wholehearted expression of utter disappointment in her circumstances make "If I Go Away" all the more powerful. The approach to songwriting results in an otherworldly and immediately affecting moment. Impressively, there isn't one moment that doesn't feel authentic.
The end result is an impeccable single by Lavender's Studio. "If I Go Away" is fascinating. It's deeply introspective, and acutely honest. The subtle tonal twists in the music, written by Josh, fit perfectly with Lavender's breathy and compelling voice. The song definitely highlights the singer's artistic diversity and her talents in lyricism. With "If I Go Away", we get to see and feel what's going on inside Lavender Giang Nguyen's creative mind.
OFFICIAL LINKS: YOUTUBE