After Imaginary Problems, Never Wanna Leave and Under Water, Max M is back with the same singer for his new song named "Coming Through".
An unexpected blend of urban, electronic, and rock influences in a memorable pop song with relatable lyrics, "Coming Through" is definitely the kind of song that will make you say, "I've not heard something like that before".
Listeners love it from the very first note and the song is already getting a huge traction worldwide with 3M+ views on TikTok, 2.5M views on YouTube in only a week with an incredible positive feedback, not to mention Spotify Daily chart, Shazam tops and iTunes charts in several countries.
This new track is demonstrating again Max's rich and sharp production skills, far from the sanitized and formatted music that we regularly find in the genre. Two times Unsigned Only 2021 winner, with almost 6M streams on Spotify and 6000+ radio airplays worldwide, Max M is continuously rising worldwide.
"Coming Through" is definitely a must-listen record, the kind of song that has hit record written all over it.
About Max M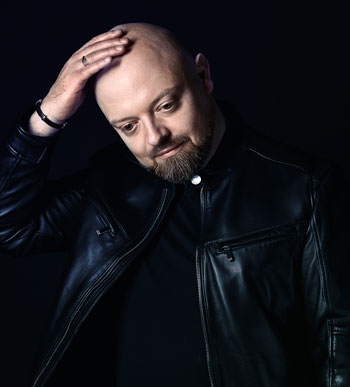 Max M's love for music began in his teens when he used to compose and DJ. He then went on to concentrate on his other passion: computer science, which he studied at university. Through this, he embarked on a brilliant career.
When he reached the age of 40, he decided to rekindle with his first love and took piano lessons and trained in production in order to get back behind the synthesizers. With his catchy songs, powerful rhythms and memorable melodies, Max M is a Pop/Dance music producer with multiple musical successes already. His tunes are infectious and will seduce from the very first notes.