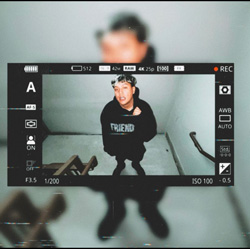 The New Mexico/Garland Texas native Gotti Mirano gears up his first tour next month. The tour has LA, Dallas, and New York dates booked with high demand. Gotti has always been a powerhouse, existing on the edge of the underground scene. Now his infectious style is making waves and attracting major attention.
Each record zeroes in on Gotti Mirano's vocal nimbleness and his cogent authenticity that has become more transparent with each project he releases. Vocal versatility is a classic in the trap metal artist's arsenal. On many of his tracks, Gotti shows that he can accelerate from docile to spine-chilling in under five seconds.
Gotti Mirano's projects are a thrill ride from start to finish. In fact, his jarring shift runs deep throughout his recordings. On his single "Pluf 2 (Branson)" Gotti dials up the drama with his abrasive and aggressive tones over a dark atmospheric backdrop.
Connect with Gotti Mirano and his music:  https://linktr.ee/gottimirano