The single, 'What Is Wrong With Me' by Afinello, is a succinct, focused, and no-nonsense hard-rock recording. Yet, at the same time, it's still an epic and emotional blockbuster with all the artist's trademark trimmings from his previous release, elevated to a higher level. Its heightened accessibility and charm result in an instantly gratifying and enticingly replayable journey. Clocking in at just under four minutes, it is characteristically vast and dense, recalling the sprawling nature of both old-school rock and the grinding bite of modern metal bands. It's an extraordinary accomplishment, that mixes new and old templates exceedingly well, setting the stage for an astounding next chapter for Afinello, originally from Russia, and currently living in Germany, while working both in US and Spain.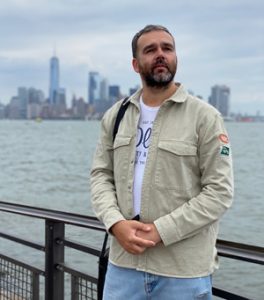 'What Is Wrong With Me' greatly exceeds expectations. Packed with a mesmeric melody, an exquisitely intense arrangement, and a brilliantly bone-crushing underbelly. Obviously due to being an independent artist, there's never any sense of limitation or domination, resulting in heightened levels of creative fluidity, refinement, and daringness in Afinello's music. This much is highly evident on this single.
Those qualities, coupled with how cleverly and effectively Afinello weaves catchy motifs into his thundering guitar-driven formula, allow 'What Is Wrong With Me' to never stop blowing you away.
Despite the songs raw and raucous overdriven qualities, Afinello understands the potential of melody to expand his soundscape, rather than diminish its impact. As such, thundering riffs and languid modulations ease the track into its abrasive but mellifluous ear-bending, emotional-filled verses.
Even the track's buildups and breakdowns sport harmonic layerings. These heavily orchestrated layerings tastefully service the rhythmic subdivisions and spice up Afinello's oncoming vocal attack. Afinello ensures the music's natural execution with his range of clean and gritty vocals. He knows how to drop low for the breakdown, or support a searing and soaring chorus, and it pays dividends on both fronts.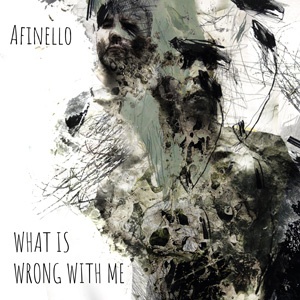 'What Is Wrong With Me' evokes a great deal of Afinello's signature use of affect and emotion. It's a brilliantly written cut that only further demonstrates that Afinello pulls from a wealth of influences and flawlessly makes his own. From the songwriting to the performance, from the lyrics to the production, everything seemed to come together for Afinello on this single. While catchy, this song is still brimming with harmonic depth, and an ambitious arrangement.
Afinello uses his prodigious instrumental skills, his voice, and his deep musical knowledge as a means to accomplish his songwriting goals, rather than using his songwriting to simply show off his technique. His strength in songwriting is matched by the quality of his performance.
This ensures maximum impact at every turn on 'What Is Wrong With Me'. The track shows off a great balance of power and emotion, while also being a solid reminder of how good this genre can be in the right hands. 'What Is Wrong With Me' is an excellent record that maximizes Afinello's ambition.
OFFICIAL LINKS:
Apple: https://music.apple.com/us/album/what-is-wrong-with-me-single/1611832482
Spotify: https://open.spotify.com/album/4xrsYHz6itAX9megv01kKo
Instagram: https://instagram.com/afinello
Facebook: https://www.facebook.com/vafinello/