Earl Ortiz artistically known as Ez Ortiz never misses a beat, and on his latest single "Lovers Interlude", he manages to both deliver the consistent catchiness his fans expect from him and release completely original, relevant content that can convert any casual listener into a fan.  The rap and hip-hop artist from Toronto, Ontario Canada initially used music as an escape from the stress of daily life, which eventually turned into a passion. He later focused on writing and producing until he became completely immersed in every aspect of it's creative process. Influenced by artists such as J Cole, J.I.D, Drake, and Kanye West Ez Ortiz continually looks to move his sound forward.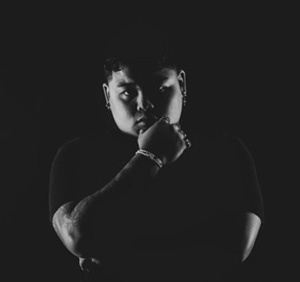 His latest release, "Lovers Interlude" packs a punch with Ez Ortiz's confessional-style rap, melodic diversity, and balance between atmospheric vibes and hard-nosed rhymes. Simultaneously bold and vulnerable, the track has a sultry sound which instantly pulls you in.
While on previous efforts Ortiz seemed determined to prove himself, on his new project, he sounds completely in his comfort zone. This attitude serves as a perfect introduction for an artist who has ambitions of blowing up.
Even though Ez Ortiz's vocals doesn't sound similar to other artists, he still incorporates wholly original flows and lyricism which further separate him from the pack. "Lovers Interlude" shows an incredible amount of control over flows and rhythms that help Ortiz take the songs to the next level structurally. Ez Ortiz is most interesting when he ventures into more unconventional territory.
On the track "Lovers Interlude" he creates interesting melodic pockets for his vocals to latch onto. It takes him out of his typical flows and makes him deliver something completely new. The song captures Ez Ortiz raw emotions through the tempo and use of instruments that match the mood the artist is looking to convey throughout the track.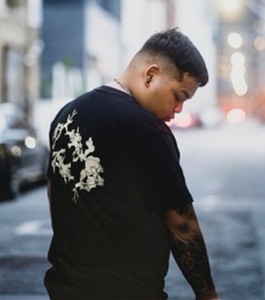 Ez Ortiz keeps listeners on their feet throughout the song with subtle vocal flourishes. "Lovers Interlude" has a cool hue that highlights his smooth demeanor over rap beats with chill instruments. As he hits meaningful lines about his perspective, the vibes at times become bone-chilling. Even though Ez Ortiz has the confidence of a vet, his cold flow is energized with upcomer enthusiasm.
It's clear that the Canadian rapper is enjoying his time in the studio as the music reflects that vibe, regardless of the lyrical theme of the song. His craft seems primed to transcend. "Lovers Interlude" sets the stage perfectly for him to have all the attention. With Ez Ortiz showing this much potential now, music fans can only be ecstatic to see what comes from him up ahead.
As the rap game oscillates between lyrical professionalism and TikTok memes, a balance must be met for the genre to continue on a steady path upward. Eclectic artists like Ez Ortiz have the potential to strike and hold that middle ground, where smart lyricism, catchy melodies, and experimentation, can exist together. "Lovers Interlude" is a great introduction to Ez Ortiz, and an excellent extension of his growing catalog.
OFFICIAL LINKS:
Streams: https://snd.click/h3pl
Instagram: https://www.instagram.com/ez.ortiz/