ZCM Kazi is a 28-year-old artist from Florida making music in Phoenix Arizona, 28 years old, who has been making music since he was 9. A quick run through his playlist and you realize that ZCM Kazi has musical credibility under his belt and might be one of the most exciting up-and-coming act on the scene. He backs up his skills with an absolutely beautiful voice and adept songwriting skills, plus a handful of singles that can be left on repeat. ZCM Kazi can spit bars with dynamic fluidity, and has an incredible sense of melody, which he displays on his latest single "Bad".
"Bad" sees ZCM Kazi in melodic mode, and from the opening bar it is clear that his singing skills certainly match his pure rapping skills.  With an ear-catching sense of melody and storytelling, ZCM Kazi instantly draws you into the track with its warm and mellow beat. His voice is as smooth as liquid, and almost angelic in its whispery, mellifluous tones.
The track "Bad", is a vibe from start to finish. Displaying his emotions and sentiments, you can see who ZCM Kazi truly is. The track will hit home for many. "I could be bad, baby tell me what you want. I could be bad when you turning me on. Baby, I could be bad," sings ZCM Kazi as he unfolds the narrative about being able to be anything the girl wants. Moreover, he elaborates, that if she is patient and can take, he might just make her his "main bitch".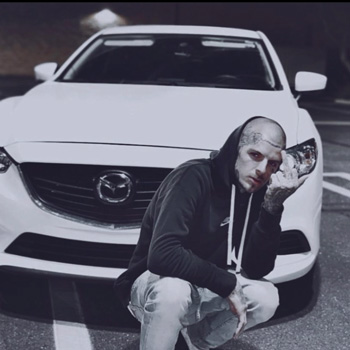 While ZCM Kazi does an excellent job making this track emotional and relatable, he also does a phenomenal job with creating it's smooth and enchanting vibe. At a time like now when honesty and any display of genuine feeling is encouraged, ZCM Kazi lays his thoughts and desires straight in line. He cuts straight to the core with no cryptic talk in sight. The track is easy to frame, because it has a clear theme and through line, which directly targets his object of desire.
ZCM Kazi sounds committed to the song, and he has layers and nuances to lull the listener into his sonic world, on "Bad". Furthermore, the song offers simple, yet powerful lyrics that are certainly, easily appreciated, and understood by fans. ZCM Kazi's strength here is becoming a curator of mood music that allows for endless listening while eliciting powerful emotions from the first beat. Which is an uncanny extension from his previous tracks that are more aggressive and lyrically inclined.
"Bad" substantially signals ZCM Kazi's definitive step into the sphere of mind-blowing versatility.  He has been producing enough lyrical bars and rhymes to keep interest sustained for multiple stretches. Now with "Bad", we have the proof that he can deliver pure melodic earworms too. Melodic or straight rapping, ZCM Kazi seems to understand his audience, and keeps his tracks devoid of fluff. He only stacks them with goodies that will satisfy, as he thrives in his zone and continues to successfully entrench himself in the industry.
OFFICIAL LINKS:  www.ZCMKazi.com