Shawn Cook (Formerly known as "Vital") is an artist with a focus on creating original music that lets different genres overlap. From the punch of classic hip-hop, down to the melodies of melodic trap, Shawn Cook blends in all of these different influences very tastefully, going for a distinctive and one-of-a-kind sound. His most recent studio release is entitled "STAY". This music actually stands out as a perfect example of what drives Shawn's sound. It's all about energy, but there is also room for ambiance and melody, taking the artist's sound to a more nuanced level. This is definitely going to be something for you to enjoy, if you are a fan of artists as diverse as Juice WRLD, Lil Wayne, Dead Rituals and Lil Uzi Vert, only to mention a few.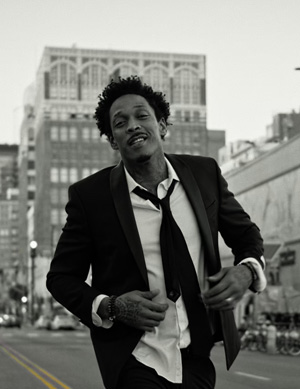 What makes Shawn quite special is the fact that he is a very open-ended artist with a huge range of styles on tap. He can seamlessly play anything from rap to pop and even reggae. He was even nominated for a Grammy for his reggae sound, not to mention receiving a gold plaque for pop. In addition, this rising star received many millions of views on his rap tracks on YouTube alone. If this wasn't enough, Shawn is also a very active alternative music artist! "STAY" is definitely a good introduction to Shawn's creative vision and it is impressive both in terms of production and musical execution alike. The artist arguably worked hard on making this one a home-run, and the results speak for themselves.
The song has a beautiful introduction, with some atmospheric tones that merge very well with the beat, giving the audience a truly one-of-a-kind experience. The mix is balanced and very detail-oriented, making for a lively, edgy and stark sonic approach. In other words, there are many subtle nuances in this release, which really add to the richness of the track when summed up together. The frequency spectrum of the mix is also very balanced, with a tight, yet deep low end working wonders along with a smooth top end, which adds a sense of clarity to the music. This song is a powerful example of how the artist wants to impact people through his sound, affecting his audience in a very positive and one-of-a-kind way.
"STAY" is as energetic and catchy as you would expect from some of the very best contemporary music. However, the song also has an incredibly personal and emotional feel, which really makes for a much deeper connection with the audience. After all, some of the best artists are actually storyteller, and this is definitely true for Shawn. Learn more about Shawn Cook's music, and do not miss out "STAY", which you are going to be able to find on his upcoming EP, "Claudette." The release will be available on the web's best digital music streaming platforms.
OFFICIAL LINKS:
Spotify
https://open.spotify.com/artist/2eKk5iKLyGpWo9IBLrPjSv?si=ZxgVuLT7Qu6vUA5WbvAa6Q
YouTube
https://www.youtube.com/c/ShawnCook
Instagram
www.instagram.com/realshawncook
Where To Buy Music
https://music.apple.com/us/album/stay-single/1640044403