Are you a human or clown that's had to deal with hate comments or trolls on the internet? Is your comment section occasionally filled with rude remarks or opinions that you never even asked for while sharing your passions and/or content? If so then this song is for you!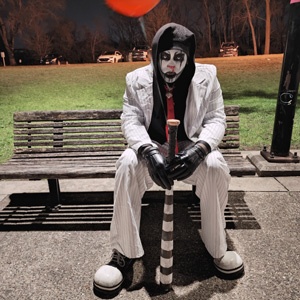 Self-described "Committer of Audio Atrocities" and "Klown" themed artist, Klowniac, has used the sound of popping balloons to create another ear worm that is not only catchy but a simple solution and call to action for all the people tired of dealing with negativity online. The song "1 Red Balloon" is a different kind of rage music that encourages listeners to be comfortable with who they are.
To not let the haters get you down and to shine regardless of what others say is not only the moral of this track, but a virtue that listeners can carry with them long after the song is over. It's about taking back your power, your time, and your energy. Sad sick people do sad sick things and just because they direct that attention towards you doesn't mean you have to actively engage with them.
Instead of giving them the time of day with an argument or proper response try giving them one red balloon. 🎈
OFFICIAL LINKS:
Instagram
https://www.instagram.com/klowniac/
Facebook
https://www.facebook.com/Klowniac
Spotify
https://open.spotify.com/playlist/4YUrU5rO1MWiwbVm4yl8lZ?si=TX4MOi34TbGtBmCKOBU6kw&utm_source=copy-link
Website
https://klowniac.com/
Soundcloud
https://soundcloud.com/klowniac
Youtube
https://www.youtube.com/channel/UCSvxAnsFWMAqzLImNxkPs5Q
Where To Buy Music
https://klowniac.com/store