Hip-hop recording artist, songwriter, and occasional battle rapper, Brian Purnell, is an independent artist from Baltimore, MD. He flaunts all of his confidence and conviction on his 2022 single "Wishin' On A Star". "Brian Purnell is a fucking god. When it comes. To writing rhymes. On the mic. Trying come back from. Hop out the Porsche. And breeze through it. Sit back while I do it," spits Purnell, as he lays down his cocky narrative. Showcasing a gift for songwriting, alongside the breathless raps he is becoming known for. He has proven time and time again he can make bangers, from the stark street level snapshots, to the more stylized and groove-driven stylistics. On "Wishin' On A Star", Brian Purnell blends the two styles into a hard-hitting anthem.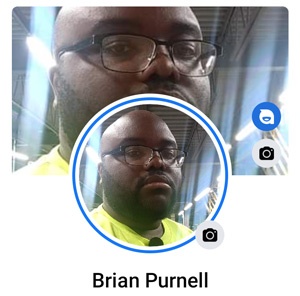 Not just expansive, balanced, and by far his best produced recording, "Wishin' On A Star" is also the sort of thoughtful, outspoken project that highlights the depth that has always been lurking just beneath the surface of his previous releases.
It's transformational, not just in how Brian Purnell structures his flows – which are fully capable of intensity but also clever in where he unleashes it – but also in terms of his cadence, word choice, even command of aggression.
On "Wishin' On A Star", Brian Purnell comes across as immediately more mature and complete as a rapper than he has ever been. Purnell is fusing the old-school with modern touches.
I actually really love it, not just for the gorgeous production with the wailing strings, cascades of pianos, and mellifluous backing vocals, but just how well Purnell can lean into his rhyming while still maintaining his own personality in the bragging. It's a flex, which gives the song character.
"My bars hip hop. Crystal clear. Chandelier. Dare any Challenger. To come near," continues Brian Purnell. He can scream through microphones, just like many of his peers, but he also clearly cares about wordplay and technical dexterity.
Hence, "Wishin' On A Star" sounds like the work of someone who wants to put what he's learned to good use in his art, making this both a raw and ambitious record, which raises the ceiling for him. It's not easy for rappers to stand out from the pack in the first place, to build up a strong fanbase and gain critical support, but Brian Purnell is working hard to achieve that goal.
"Wishin' On A Star" is not just amazingly well-produced with a terrific flow, excellent hooks, a lot of sharp wordplay, and a refined song structure, it shows a wiser rapper with a lot of intensity, but with a keen eye of where to deploy it. Brian Purnell shows growth as a person and an artist, expanding the world that his music lives in.
On "Wishin' On A Star", Brian Purnell takes stock of his status, and warns the world around him: "Like a Mac eleven. Wishin' isn't my thing. Something like fairy tales. Fable. But I'm the opposite of fake. My name Brian Purnell".
OFFICIAL LINKS:
https://open.spotify.com/track/350zVYXOshSNVRPtttLoF9
https://youtube.com/channel/UCx7HmSnF4MUw7ClQGQzsoPA