How do release a music track, simply entitled "Track", and expect it to make an impact in a gargantuan ocean of music released daily? Well firstly, you need to creatively, stand out from the pack. Then you need to enhance that creativity with an impressive production and color it with striking voices. That is exactly what eclectic producer TiN T and his vocal features LiaLia and Ralph have achieved.  With the biggest names in music seemingly lagging behind in dropping intriguing beats during this year, opens the door for lesser-known beatmakers to fill the space with their creative noise. This proves to be a golden opportunity for more forward-thinking artists like TiN T to permeate the music scene.
TiN T will certainly accumulate an impressive crossover of fans by toeing a sharp line of electronic driven music infused with a number of assorted stylistic flavors. "Track" is an explosive single release for him, as colorful as it is wildly attention grabbing.
Growling basslines, kinetic percussion, and twisting synths, are cushioned by mellifluous and ethereal backing harmonies and robotic vocals. The track engulfs the listener, forcing them to focus on both the inflexion of the voices and the dynamic strains of the groove.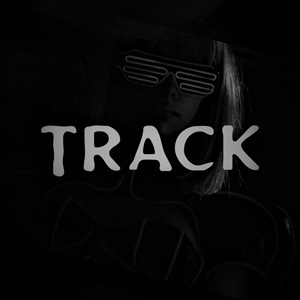 TiN T goes into his bag of tricks and creates an enlightening, propulsive soundscape, unloading the synth basslines all over your face on "Track", in short dynamic bursts. His layered and borderline metaphysical style of electronic music will soon find its way to a devoted fan base, in the form of dozens of singles, each of which he finely tunes to a state of creative perfection.
In the wrong hands, a song like "Track" would be a jumbled mess of stop and start rhythms. TiN T transforms it's ever-changing structure into a cohesive listen. "Track" is a characteristically complex arrangement that showcases TiN T's signature blend of disparate influences. As far as single releases go for TiN T, This is among his best, which bodes well for his future.
This beat is fraught with surprising elements, not least the contrasting voices, which will keep the listener on their toes throughout the listening experience. TiN T showcases his sense of creativity from start to finish, taking you on a sonic journey that will sweep you away.
Electronic fans will find plenty of the throb, grind and intensity they would expect, but TiN T also colors outside the traditional EDM lines, which makes him accessible to other audiences. TiN T does a good job of matching the production to the distinct voices of LiaLia and Ralph.
One thing I like about TiN T is that he is very flexible when it comes to his productions, and he uses a very broad spectrum of ideas and sounds in his music. Almost every song has a different stylistic bent to another, so his playlist is hardly repetitive. "Track" moves TiN T's status a few steps forward and upward, while he maintains his momentum in an ever-evolving genre.
OFFICIAL LINKS:
www.instagram.com/tin_tbeats/
www.facebook.com/TiNTproduction