ZXTO conquers his craft with full conviction on his latest single, "Fuzked Up", released on October 7, 2022. Delivering a track that takes his status from aspiring independent artist to generational talent in one fell swoop. On his officially sophomore track, ZXTO unlocks the full package that's been brewing all this time, delivering a recording that's utterly absolute. His rapping is off the scale, but so is his songwriting and the production. ZXTO dexterous performance lays down immaculate rhyme schemes and flows that keep every second of the track entertaining.
Born in Lansing, Michigan, 19-year-old musician, ZXTO, moved to Atlanta, GA at the age of 6. The move was made primarily for his mom – a rapper, singer, and entertainer – to pursue her music career and try to provide a different life for him outside of what was going on in their hometown. Inadvertently she was actually setting ZXTO up with a foundation for his own future career moves.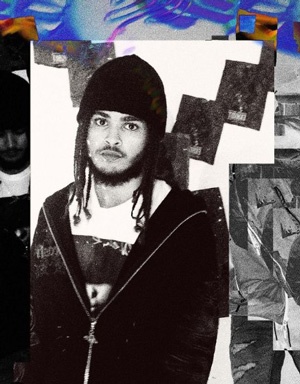 ZXTO began recording his own music at the age of 15 with some studio equipment his mom bought him.  Soon he taught himself to write songs and engineer industry standard music. His catalog quickly grew to over 400 songs, which he no doubt will steadily unpack and unleash into the scene moving forward. A marvel with a unique number of cadences, a razor sharp pen and a creative ear for production choices, ZXTO embodies rare textbook talent.
"I've been around music my whole life. It's the only thing around where I feel I can completely let my mind loose and experiences can be heard.  If you can make it sound good, why not put it in a song…key word 'if'," explains ZXTO. In fact, he has founded his own label, Modernized Muzic, so that he can follow his muse and release music on his own terms. He is an expert at honing his skills to craft exceptional content, as his releases testify.
"Fuzked Up" is a single that helps usher in a new talent in rap and hip-hop music, even though he can effortlessly work outside of those genre boundaries. ZXTO has a fresh and unique sound. The basslines bounce and rumble on the track. The hi-hats skitter and expand, while the pianos twinkle around the handclaps. On top, ZXTO gives us a breathy and intricate flow as he builds the explicit world around him with musical vibrancy.
Following up his debut single "It Don't Feel Right", released in April 2022, and another track, entitled, "Zlut Yah Out", which was featured on the Detroit Dreams Movie Soundtrack, in July 2022, "Fuzked Up" continues to show the potency of his craft. ZXTO bridges styles with effervescent production that describes the worlds the artist builds with his rhymes, flows, and beats. He is capable of delivering heavy hitters, intimate reflections, and expansive flexes. "Fuzked Up" is a triumph for ZXTO, weaving together his strengths and compacting them neatly in an under three minute journey.
OFFICIAL LINKS:
Instagram: https://www.instagram.com/dirtyjit
Twitter: https://twitter.com/zgzlime
Tik Tok: http://www.tiktok.com/@zgzxto
Website: www.zxto.org
Youtube: https://www.youtube.com/user/zmanbuck
Streams: www.linktr.ee/zxto