Nineteen-year-old Kurlytop, hailing from San Antonio, just walked out with a catchy new cut, displaying uncommon penmanship a smooth flow and a sharp sense of melody that'll grab and hold ears until he unveils the next chapter. Born in Brooklyn, New York, the eclectic artist is fresh on the scene, but with every intention to stake his place within the industry. His debut single, "Psycho" deals a potent blend of shimmering guitar spaciousness, skittering percussion and playful rap melodicism that will make him a fixture in your daily rotations for years to come.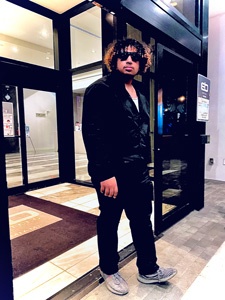 "Psycho" is a dynamic showcase of Kurlytop's powers. Slipping between hulking bars and infectious hooks, he demonstrates his versatility over a neck-aching production, ruminating on loss, lust, and struggle, on an abbreviated set that pulls no punches.
Kurlytop proves he's a threat from any angle, fitting the smartly produced track with the kind of feel-good vibes, brainy bars, and earworm melodies that shows he's in total control of his abilities.
The sprawled-out beat of warmly jangling guitars, land in a space that's as ambient and transfixing as anything you've heard this year. On top, Kurlytop's develops a formidable command of notched wordplay and airtight rhymes that hold a good deal of ear-warming weight. And if he's progressing that quickly in his development as a writer and performer, rap and hip-hop has every right to be on its heels when new artists like Kurlytop turn up.
Kurlytop sounds right at home rapping over this beat. His comfortable authenticity seems to simply ooze out of him, a probable natural byproduct of his upbringing and demeanor. He simply is who he is.
Going hand-in-hand with this seemingly innate ability is Kurlytop's willingness to adopt different cadences and new flows. He is surprisingly dexterous and inventive when it comes to finding the pockets of the beat and just runs with it, ensuring that the track stands out.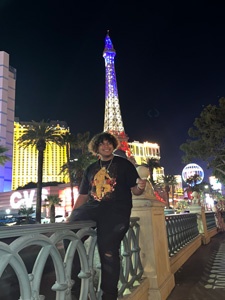 Kurlytop is able to keep us spellbound over the course of the four-minute song, and what's perhaps even more impressive amidst all of this, is the fact that he does it all by himself. While many artists rely on features, to inject a bit of attention and replay value into their songs, Kurlytop handles things by himself.
Kurlytop successfully finds a way to make music that fits in with the current new wave scene, without sounding stale, derivative or boring. He is clearly focused on mastering his craft. Kurlytop delivers a sonically superior project with "Psycho" that shows off his understanding of sounds and wordplay. Each puzzle piece of the song fits perfectly and makes this listening experience amount to a sensory eargasm.
The production reigns just as supreme as the rapping, which displays his slick flow and leisurely cadence. Kurlytop's special talents and self-confidence from the get-go, presents itself as a cornerstone for any potential success. "Psycho" is solid throughout and is hip-hop easy listening at its finest. From lyrical skill to flows to his voice, Kurlytop has it all.
OFFICIAL LINKS: Instagram @kurlytop – https://music.apple.com/us/album/psycho-single/1655443399