A merger of much of Hitori Dake's musical tastes, from grinding guitar riffs to epic ambience and soaring melodies, "Limbo" is unlike any other record made over the last couple of years at least. While alternative, the album truly defies narrow classification and has the qualities of a rock art form that has never lost its appreciation in serious music circles for decades. The twelve songs that span the length of the album's duration can be revered for their ear-catching tunes, their expansive arrangements and majestic vocals. In a nutshell, "Limbo" is an album that is a magnificent collection of songs which transcends what people often pigeonhole alternative rock to be.
Hitori Dake's palate is broad, and "Limbo" reflects that. It is truly his masterwork. A culmination of all of the musical strides he has taken over the last few years, as well as his acquired afflictions due to profound health issues experienced pre-Covid. As a result, Hitori spent over 4 years locked away in his music room. Most of the tracks on "Limbo" were born during the pandemic. In 2020, he wrote/recorded approximately 52 songs, which eventually increased to 85.
Twelve of those aforementioned songs were chosen for "Limbo". Hitori Dake also selected a bunch of musicians from across the globe, who not only performed on the album but also infused a number of influences into Hitori's creative mindset. The album kicks off with the resonating echo of "Noise", where the guitars and Hitori Dake's voice take center stage. Things get vibrantly heavier on the sweeping sounds of "Crazy World".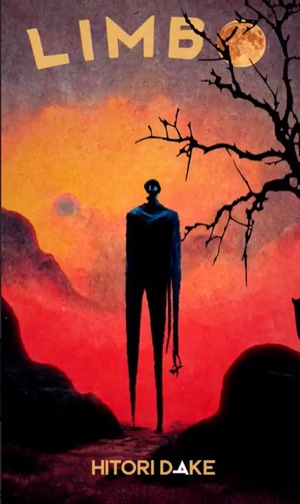 The broad scope of the recording gives "Limbo" a fresh sense of innovation on a track-to-track basis while still managing to preserve the album project as a whole, cohesive unit. The drums lay down a dynamic foundation on "My Disguise" which builds into an intensely evolving arrangement with euphoric vocals and thickly layered harmonies. "Liar" also exults the precise drumming and the rolling basslines, while Hitori Dake's vocals rise high into the howling heavens.
This brings us to the cinematic grandeur of the title track "Limbo", which Hitori Dake describes as "a vague narrative about the relationship with myself." It seeks to unravel the feeling of his life being on hold, while not knowing what was wrong with him. He tried to focus positively on the future when things presumably would return to normal. However, he is still in a state of limbo to this day.
"Fooling Myself" runs a continually developing and complex rhythm, before Hitori Dake flips the sonic template to an ethereal and soulful ballad featuring a stunning vocal arrangement and performances.
"Someone Like Me" maintains the downtempo piano-driven ambience and features another set of extraordinary vocal performances, not to mention the immersive sound production and highly affecting melodies.  The aural beauty continues relentlessly on "Anything But Us", as the strings and vocals both seek to dominate the senses.
If anything, these latter tracks, including "Wedding Dance", once again certify the immense importance of high quality vocals in this style of music.  They simply sweep you off your feet and transport you into unexpected atmospheres.
By this time, Hitori Dake has the listener locked into his intoxicating sonic web and refuses to let go, as "Let Me Fall" replicates the captivating slow-burning aesthetics of the previous tracks, before closing the album with "The Best Thing", which builds from an acoustic intro, into a mellifluous mid-tempo soar.
In conclusion, it is fair to say that "Limbo" is a revelation, a work of musical art that embraces a vision, which is Hitori Dake's own. This is a recording that is beautiful not only in a sonic sense, but in an artistic sense as well. "Limbo" is something to hold a high regard for in our current shallow musical landscape.
Connect with Hitori Dake's Music Streams: https://hitoridake.hearnow.com/limbo