As the hip-hop industry continues to evolve, new talents emerge, and Iggy Badd is no exception. Hailing from Boston, Ma, and raised in Memphis, TN, Iggy has been immersed in the music scene since a young age. Her father, Dj TR Stylez, introduced her to the world of music, where she started honing her musical skills by learning the violin and piano at the Soulsville Charter School. With a natural ear for music, Iggy Badd started creating music that caught the attention of audiences, including renowned celebrities such as Stevie Wonder and Laura Bush. Iggy's latest single, "Do It," is a testament to her musical journey and the artistry she has developed over the years.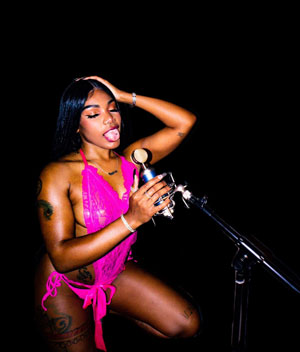 "Do It" is an infectious hip-hop track that showcases Iggy's unique flow, explicit wordplay, and bold and brash attitude. From the opening notes, the song's production draws listeners in, with a catchy beat that makes you want to move. As the track progresses, Iggy's vocals take center stage, with her confident delivery and unending supply of self-assurance. She rolls out her self-empowering sexuality and wields it like a dangerous weapon. Ultimately, this single is what you'd expect from an ambitious artist. Topped with capricious punchlines, a hotshot persona, and a reckless vibe.
The Boston rapper uses her affinity for deft one-liners as the means by which she delivers a mantra of empowerment made specifically for women. The song is an invitation to females to embrace their physical attributes and go after what they want. At the same Iggy's lyrics, inspire her fans to take charge of their lives, overcome obstacles, and pursue their dreams. With a powerful message like this, it's no wonder that Iggy Badd is quickly gaining a loyal following.
The lyrics of "Do It" by Iggy Badd exude confidence and sexual empowerment. The song is a bold expression of her sexuality and the power she wields with her body. Right from the start, Iggy establishes her persona as a "freaky little bitch" and commands her listeners to pay attention. She confidently flaunts her body and taunts the listener to come and get it.
The lyrics are raw and unapologetic, with lines like "My ass do magic watch me make my thong disappear" and "Damn my ass is fat so I shake it like that." Iggy's provocative lyrics celebrate her body and sexuality, and she encourages her listeners to do the same. She urges them to "Shake that a-a-ass" and "Drop it to the floor shake it fa-fa-fast," and to "Break a nigga break him for his la-la-last."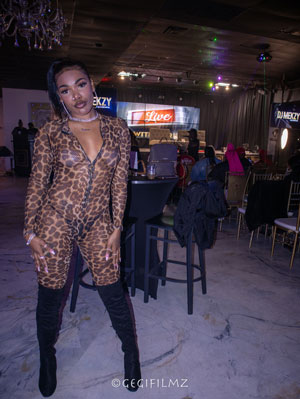 The lyrics also reveal Iggy's desire for financial success and independence. She raps about wanting to "count up the check like a cashier" and making "the money count that ca-ca-cash." The song is an expression of her ambition and drive to succeed, both sexually and financially.
Overall, "Do It" by Iggy Badd is an unapologetically provocative and empowering song that celebrates female sexuality and the power of the female body. The lyrics are raw and explicit, and Iggy's confidence and boldness shine through in every line.
In addition to her musical talents, Iggy has launched her own business, Iggy Badd LLC., which showcases her entrepreneurial spirit. Her fans will be able to purchase merchandise featuring her logo and avatar on her upcoming website. From hoodies and t-shirts to posters and calendars, Iggy's fans will have a range of products to choose from to show their support for this rising star.
In conclusion, Iggy Badd's "Do It" is a must-listen track that highlights her talents as an independent rapper and musician. Her music's infectious beats and powerful lyrics will undoubtedly inspire women globally to flaunt their weapons of desire and live life on their own terms. With her upcoming website and merchandise line, Iggy Badd is proving that she has what it takes to make it big in the music industry. We can't wait to see what she has in store for us next.
OFFICIAL LINKS:
https://www.instagram.com/iggy_badd/
https://www.facebook.com/iggy2badd
https://www.youtube.com/channel/UCBUgLD5hXobZMdZhfLL4h0w
https://linktr.ee/iggybadd