In the heart of New Bedford, Massachusetts, a fiery force has emerged, capturing the attention of music lovers across the city. Devin Finesse, the unparalleled rapper and one of the most streamed independent artists in his hometown, is about to unleash his highly anticipated album, "Do Not Disturb." With record labels engaging in fierce bidding wars for his signature, Devin's status as a rising star in the hip-hop realm is undeniable. Now, he sets the stage ablaze with the scorching single, "Don't Wanna Talk" – the first track taken off the new upcoming album.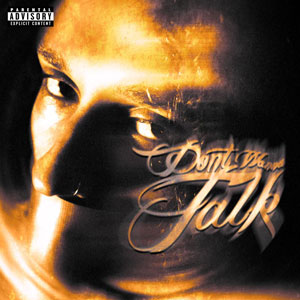 From the moment Devin Finesse burst onto the scene, he has left an indelible mark on the underground hip-hop world. His unyielding energy, delivered through his jittery, bouncy flow and explosive wordplay over hard-hitting beats, demands attention.
Whether you're a fan of his music or not, there's no denying the incendiary nature of his rapping style. And this fierce talent, coupled with his undeniable ability and a powerhouse production, is perfectly exemplified in the captivating single, "Don't Wanna Talk."
The track immediately grabs hold of your senses, as heavy 808s resonate through your core, while an unorthodox hi-hat pattern adds a tantalizing layer of anticipation. It's a sonic canvas on which Devin Finesse unleashes his trademark flow, aiming to deliver a knockout blow to anyone in his path.
His lyricism is nothing short of a punch to the gut, as he delves deep into introspection, confronts his antagonists, and unveils his rawest thoughts. Through cutting rhymes, personal warnings, and revealing anecdotes, Devin makes his intentions and mindset crystal clear.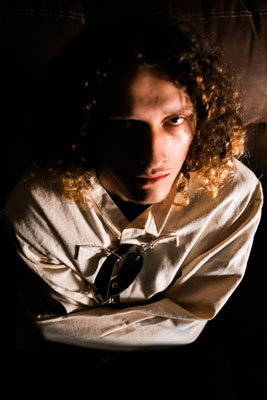 But don't be fooled by the aggression and intensity of his sound. Amidst the chaos, Devin Finesse exudes an awe-inspiring level of swagger, flawlessly complemented by his clever lyrics and meticulously placed production flourishes. It's an artistry that will leave no hip-hop head unimpressed, an undeniable proof of Devin Finesse's unwavering talent. Every moment of this single is super-charged with electrifying energy, leaving listeners on the edge of their seats.
With "Don't Wanna Talk," Devin Finesse has taken his already remarkable abilities to soaring new heights. He surpasses all expectations and embraces a raw augmentation of everything that has made him special thus far. The track boasts an unrelenting dynamism, leaving no room for dull moments.
This soundscape allows Devin to pummel you with his trademark flow, leaving an indelible mark on your musical psyche. It's an exhilarating experience, that prompts listeners to eagerly yearn for future projects from this extraordinary artist. 'Don't Wanna Talk' embodies the perfect fusion of Devin's exceptional talent, unmatched skill, and top-tier production.
Prepare yourselves, for Devin Finesse is about to set the music world ablaze with his forthcoming album, "Do Not Disturb." With his unparalleled flow, electrifying presence, and unstoppable drive, Devin is poised to become a force to be reckoned with. The rap game will never be the same again. Get ready to witness the rise of a true rapping virtuoso.
OFFICIAL LINKS:
YouTube – https://youtube.com/@devinfinesse?feature=sharec
Instagram – https://instagram.com/devinfinesse?r=nametag
or IG @devinfinesse