Yo, what's poppin' hip-hop heads? Today, we've got a story that'll leave you inspired and ready to reach for the sky. It's your boy here to spill the tea on the one and only, Mr.Reaper, and his infectious track "Higher" featuring none other than the smooth crooner, Sean Kingston. Let's dive into Mr.Reaper's story and get ready to elevate!
Back in the day, when Mr.Reaper was just a 13-year-old kid, he stumbled upon the lyrical genius of Bone Thugs N Harmony, and man, did that fire ignite something in his soul. The song that spoke to him the most was "Tha Crossroads," and from that moment on, he knew he had a calling in the world of music. He soaked in every rhyme and rhythm from Creppin on a Come Up to Uni5, and the rest, as they say, is history.
Picture this: young Mr.Reaper, every single day, pen and pad in hand, scribbling away his thoughts and emotions. He was, and still is, all about the music. It's his lifeline, his life-force, the way he connects with the world, and he's all about spreading the message through his artistry. He's got a story to tell, and he's damn sure gonna let the world hear it.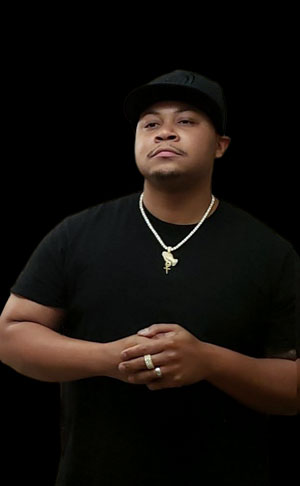 But this ain't just about him; it's about all of us, about the impact we can have on one another. Life's a short ride, and we only get one shot at it. Mr.Reaper understands that. He's got a purpose, a mission to inspire those around him, to show them that they can achieve anything if they work hard, believe in themselves, and shoot for the stars. No cap!
Now, here's where it gets juicy. When he started spittin', some folks said he was too fast, too much like Bone Thugs N Harmony. But he wasn't having none of that. He was determined to be himself, to stand out from the crowd, and be different. And you know what? That's exactly what he did.
His music speaks for itself, and he pours his heart and soul into every single line. He wants you to feel the effort he puts into crafting those catchy bars, the way he rides the beat with the confidence of a lion, and the swagger that oozes from his every word. Deep truths, illusions, alluring words – Mr.Reaper is a lyrical sorcerer, seeing through the layers of life, and he ain't afraid to put that in his music.
He wants to be remembered for understanding the struggles we all face, for consistently delivering top-notch material, for being a creative force in the game. He wants to show his passion, his enthusiasm, his potential. But above all, he wants everyone to know he's a 'flo spitta', a master of his craft.
2020 rolled around, and Mr.Reaper started making waves with underground hits like "Ballad Of The Reaper," "Come Follow Me And We Ride," and "Thru The Dark." But he didn't stop there; he set his sights on something even bigger—a feature with a major label artist. And guess what? In 2022, that dream came true as he found a feature with the legendary Sean Kingston on "Higher."
But hold up, there's a twist in this tale. We're not pointing fingers, but someone who controls the machine and makes the choices didn't give Mr.Reaper the shine he deserved. They favored Sean's collab with another artist over Mr.Reaper's hustle. Damn, that's some cold-hearted stuff right there. But guess what? Mr.Reaper didn't let that break his spirit. He completed the project like a true champ and even got permission to share his version of "Higher" on his personal website.
"Higher" is a banger, my friends. Mr.Reaper's flow fits snugly alongside Sean Kingston's melodic vocals, and when he breaks free into those self-empowering verses, you can feel the hunger in his voice. It's a leap forward, a testament to his resilience and artistry. Even though someone in the machine tried to play Mr.Reaper, he ain't backing down; he's just getting started.
And hold on tight because he's got another masterpiece in the works, featuring a superstar collab. You better believe it's gonna be his biggest hit yet. Mr.Reaper is relentless in his pursuit of greatness, and we're here for every moment of it. So, stay locked in, 'cause we'll be dropping that news within a day or two.
But in the meantime, head over to Mr.Reaper's website and get an exclusive taste of "Higher" ft. Sean Kingston. Crank up the volume and let it take you to new heights. This is just the beginning of a new chapter in Mr.Reaper's journey, and we're all in for a wild ride because he still has…"Options," to make it to the top!
Website:
http://reapgotflowz.net
Instagram:
http://instagram.com/darealmr.reaper
Facebook:
http://facebook.com/Reapthajackal