Monster2x is a hip-hop/rap artist from Vernon, TX. His laidback sound makes for an easy listening experience that new fans will want to put on repeat. "Deep End" is the latest track from this up and coming artist. The track opens with a melodramatic new age sound-bed complete with shimmering instrumentation as Monster2x waxes poetic in a conversational tone. Any rapper can be heard if they're shouting in your ear, but a skillful emcee will play it chill. The beauty in Monster2x lyrical ability comes in his effortless storytelling and melodic tone.  "Deep End" blends together the essence of soul and R&B with a trap edge, as the rapper uses his voice as an instrument to continue his courtship with the beat.
The track displays Monster2x in his natural habitat. If you're looking for a summer, kickback and vibe track to ride to then look no further. Monster2x's ability to put your senses at ease is unrivaled. For Monster2x's old fans, this effort will fit comfortably amongst the upper echelon of his discography.
While us newbies will bask in the wonder of a fresh discovery. Very smooth. There`s no better word explaining the feeling. It`s raw, soulful and dope at the same time. This kind of production is what drives my mojo out.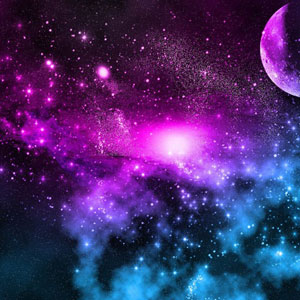 It`s not without saying that Monster2x definitely knows how to cook up a tasty dish. Whether you like it or not, you will get a hold of that overall feeling Monster2x is trying to define. By the time he closes the first verse, Monster2x's technical proficiency as an MC is clearer than ever.
The minimalist slow-burning features enough lyrical tongue-twisting and vocal nuances to make the ever attentive backpacker raise his eyebrows in a jolt of poetic pleasure. Add this to his technical ability and his undeniable dedication to quality and Monster2x might just be the coolest underground rapper this side of 2019.
With his current sound emo on "Deep End", Monster2x might just be able to tap into the ever-expanding hipster-rap fan base, which is fine by me. The more people listening to him, the better. The greatest thing about Monster2x is that he keeps it extremely simple with fantastic laid back beats and rapping.
He has no need for any form of histrionics. Monster2x charismatic but everyman approach to most situations in general, allows him to be as relatable as he needs. His passion for music is apparent in his approach to the rap game, where he has developed a flow and style all of his own.
In a genre which has long been dominated by the old guard, we're seeing a swell of new artists taking matters into their own hands. Some are worthy craftsmen and potential torchbearers for the genre, while others are simply riding the crest of the wave to see what they can skim off in personal gains before the trends change.
The impression is that Monster2x falls squarely into the former group. Treading confidently across both hip-hop and R&B, this emerging artist is someone who you should already be listening to.
OFFICIAL LINKS: SOUNDCLOUD – YOUTUBE