Carlos Cortez is an up and coming Trap/R&B artist. His latest release is the single "Karats". Cortez' artistic vision imbues the music with a noticeable vigor, lyrical presence, and effectiveness – even in the realm of minimalist, brooding modern raps – that suggest conscience, lucidity, and active thought. Statements that find balance within a spacious arrangement that evokes a higher power through prismatic synth chords and the interplay of hissing percussive statements. Carlos Cortez pulls off a neat trick with "Karats", taking his musical strengths and centering the track on them. It makes for a perfect version of the artist, with Cortez's raping taking center stage under the guiding hand of a stellar production.
"Karats" is Carlos Cortez's fourth single release, and it is a lot of things, but most striking of all is how finished and remarkable it feels. It shows how versatile and reactionary his music is. In the track, what we get is an arrangement that gives the impression it has actually been thought out, full of labored-over flourishes and reflective lyrics.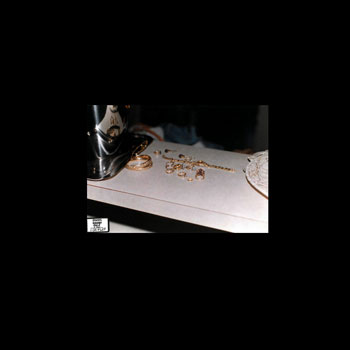 The music is minimal and hard-edged, yet dulcet and sweeping at the same time, matching the intensity and then tenderness with which Carlos Cortez performs throughout. The shift in tones doesn't feel jarring, but instead like it is slowly building up the entire time, a testament to how dynamic and complex the production really is.
"Karats" creates a warm orchestral experience that is just as important as the words rapped. There's no doubting the passion as well as the beauty of music. Make no mistake, this is a fantastic record, even if it wasn't trying to say anything at all.
What makes the track work as brilliantly as it does are things like Carlos Cortez's nuanced delivery, which is uncannily, both emotional and laid-back. This is a sonic bag of treats for those who vibe to the gloomy, celestial exploration of modern trap material as well as the stylings Cortez demonstrates here.
The beat, which is a fitting canvas for the cathartic subject matter, push the sonic parameters of mainstream hip-hop, offering a glimpse of something that uses the power of Cortez's voice to weave a mesmerizing spell. The confident tone of the music almost seems like it is meant to empower the listener.
"Karats" is an ambitious yet disciplined track that highlights Carlos Cortez's strengths and mitigates any wayward artistic indulgences he may have. It is simply trance-inducing, and amazing how a concise and compact track such as this, can convey a hell of a lot in a short period and encourage a very direct, efficient and to-the-point approach.
Creating a perfect infusion of the artist's creativity, of the instrumentation, and the vocals, there is enough here on "Karats" to suggest that Carlos Cortez is most definitely on course to reach the higher zones in his class.
OFFICIAL LINKS: INSTAGRAM – TWITTER – SOUNDCLOUD – SPOTIFY