Toronto native Kevin Kozo, better known as VAN KING, has produced, written and recorded a number of tracks and projects while collaborating with other artists. Currently based in London, the artist recently stepped up to the plate with his debut single, "Tell Me", which grabbed media and fan attention. Heavily influenced by, but not limited to, R&B, VAN KING now drops his follow up single, "Hit The Floor". That emotional mode might seem contemporary given the general mood of radio over the past few years, but what feels more 21st century about this track, is the elevation of vibes welded into the song. If the idea is to rack up streams and downloads, "Hit The Floor" will succeed at inspiring enough of a reaction to do just that. This cut can be slipped into a wide range of playlists without interrupting the flow – it's that mellow and smooth.
VAN KING has an idiosyncratic sense of cool and a penchant for sharp, specific emotions. He has an undeniable ear for hooks, and his lyrics do pack flavor. Over a deep, slow-creeping groove, warm keys and subtle vocoder twists that seem to drift by like tumbleweeds, VAN KING's richly emotive voice petitions: "How am I supposed to get over you, when you left so many things to do?"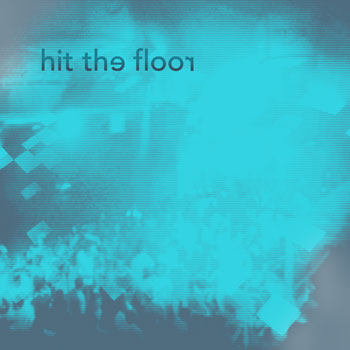 VAN KING is a singer with a textured, powerfully expressive voice who seems to embody this generation's genre-flouting sensibilities. He has a distinct sound, one that reflects his complete indifference toward genre constraints.
Arriving at "Hit The Floor" reminds me how satisfying VAN KING can be. His reflective R&B high drama, the swirl of bubbling synth sounds approximating understated post-EDM groove, and ear-catching pop hooks is a place where VAN KING's confessions are allowed to flourish.
The formula succeeds again on this single. "Hit The Floor" burrows deep into the introspective headspace that is becoming the artist's calling card. A rich melodic sweep, a groove that incites involuntary motion, a lyric that catches you off-guard. That's what this professionally constructed song accomplishes.
VAN KING is an artist with good taste and genuine talent. He is hedging his bets and taking risks in an attempt to make new age classics. VAN KING has the voice and the songwriting prowess, to surprise and delight a generation that has proven itself open to being taken on an adventure by its idols and icons.
As an artist, VAN KING uses his words well, but he also presents the message in a way that relaxes listeners, allowing them to reflect deeply while being intoxicated by the infectious beat. He tells like it is, with a cool, calm, and collected approach that is awesome. The resulting sound is incredibly effective.