Born in Mexico City, Eddie Ozorno began playing piano at the age of 3 and continued to be classically trained until the age of 15. After graduating from Berklee College of Music, Ozorno moved to Los Angeles where he eventually created his solo project, Wardõ. The artist writes, produces, and creates his own music which he pairs with his unique voice. "Bones" is his latest single. The song is outstanding, and certainly finds the artist stepping up his game in a big way from his debut.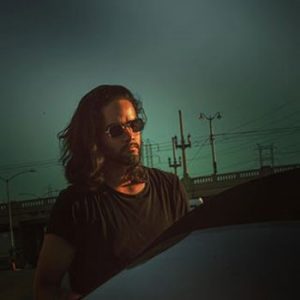 Here he discovers complexity and simplicity at the same time, a trait that is hard to find for most pop artists. It's not often that an artist manages to hit that sweet halfway point between unbridled charm and quaint creativeness.
Another thing that Wardõ has picked up along the way, is his sense of melody, most notably the ability to write a strong hook. The combination of his evocative vocals – often layered in three octave harmonies to enhance this feel – and his extremely rhythmic style gives "Bones" an insatiable pop groove.
Wardõ rounds into form when he uses his softness to his advantage, cocooning himself in layers of warm harmony and setting that slippery, surprisingly agile lyricism against a smoldering arrangement. "Bones" rises from a tender, emotive keyboard melody and becomes a mid-tempo stomper; the singer-songwriter helps bring it to life with smart use of detail and powerful imagery.
Wardõ reaches deep and shreds his voice while soaring over luminous chords and a thumping beat. It's a catchy song, perfectly reliant on the singer's vocal skills and charisma, which blends with the mature lyrical material, displaying a deft touch.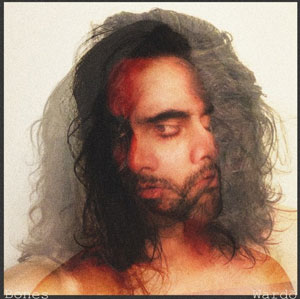 Musically speaking, "Bones" is pure blue-eyed soul, warm and smooth, unabashedly romantic and built around a vein of richly toned keys. It is anchored in ideas of desire and intimacy, and ends up being a perfect representation of modern love from all angles. It stands out as a positive song, its optimistic nature pairing sweetly with its infectious vibe.
"You will remember, the night when our clothes were on the floor, and your body would speak, with no need of a word and the clock would move no more," brings us to the affectionate chorus, which celebrates a sweet desire: "If I could turn this all around, never would have said goodbye. If I could hold you a little more, it could help me get my head so high. If I could turn this all around, never would have changed my mind. Feel you in my bones tonight, let me feel you in my bones tonight."
The song he has a very genuine core, its messages inspired from Wardõ's most personal memories and wishes. There's a strong sense of longing in this track. Meaning and connotation aside, "Bones" definitely has a very loving and moody atmosphere to it.
You can truly feel the nostalgia and longing love in the song, and in every element of Wardõ's being: His retrospective delivery, the gentle verses, and the way the song climaxes. You'll be thinking of your fondest memories of an intense relationship you've had and watching them all fly by. There isn't a word on this single that doesn't seem to come from the bottom of Wardõ's heart.
OFFICIAL LINKS: SPOTIFY – ITUNES – SOUNDCLOUD