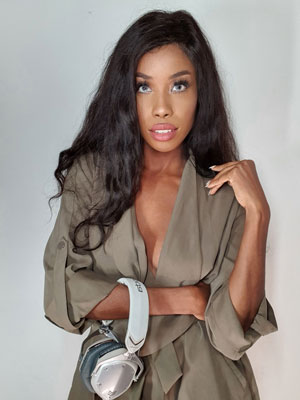 One of the most promising electronic acts in the scene, La Trice Perry, is quickly making a name for herself in the music industry. The talented artist presents her newest energy-filled EP "304."
The three-track house EP delivers atmospheric productions with sharp synths, groovy basslines, and hard-hitting drops. "304" takes the listener on a musical journey with a nostalgic house style combined with a modern techno sound.
From the infectious, dance-inducing bassline in "Release The Pressure" to the summer vibes in "Hi Mofo", La Trice Perry delivers melodic bliss combined with ear-gracing instrumentation.
This talented artist maintains a fully charged arsenal of high octane music that supports the fact that she is set to make a strong impact on the music industry, as well as the charts. This release is a testament to La Trice Perry's versatility as a producer and her innate talent. The EP is available now on all digital and streaming platforms.
OFFICIAL LINKS:
Instagram – https://instagram.com/djlatrice
Facebook – https://facebook.com/djlatrice
YouTube – https://youtube.com/djlatrice
Twitter – https://twitter.com/djlatrice
Spotify – https://open.spotify.com/artist/5vzLyICP67q1ZOp80Id2gd
Apple Music – https://music.apple.com/fi/artist/la-trice-perry/1554134217
Beatport – https://www.beatport.com/release/304/3296826