Born Jacob Rocha, Homicide Doll is a multi-talented vocalist and rapper born in Santa Barbara and raised on the South Side of Oxnard. His creativity is driven by a desire to express his feelings and emotions. Delivering a listening experience that spellbinding, dark and melancholic, Homicide Doll accredits the pivotal influences and inspiration in his life to Motionless in White and Ghostemane. Having battled with drug addiction, anxiety, and suicidal tendencies adds a heavy veil of authenticity to his performances. His latest release is the single, "Catch Me When I Fall".
Rap, Hip-hop and Pop have been cranking out high-riding bangers for decades, but the serious genre historian is aware that dark depressing thoughts and dreamy, melancholic beats, are not a foreign concept for the genres. Especially in these last few years when a long list of subgenres burst out of the closet to infuse the aforementioned genres with a whole new set of profound vibes.
Many artists have embraced vulnerability in recent years, not afraid to make emotional introspection and mental health part of the dominant narrative. "Catch Me When I Fall" surveils a sense of hopelessness around Homicide Doll and the lingering trauma of suffering loneliness and insecurity. "Why don't you want me? Why don't you love me? Is it cause of all the scars or am I'm ugly?" asks Homicide Doll.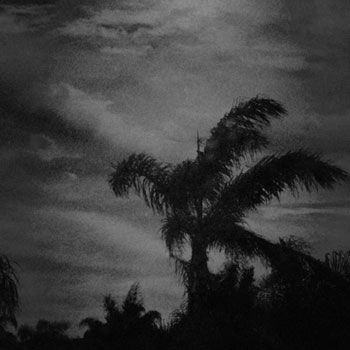 "Catch Me When I Fall" is a cage in which Homicide Doll finds his own voice. He uses his resources and focuses on what he can create as an individual and winds up with a jangly affecting sound, and a dark afflicted personal profile that proves the songwriter and performer, to be more nuanced than many listeners may even anticipate. His languid, melodic and precise flow, guitar-driven production and introspective lyricism is hypnotic.
This single sounds like a page from the diary of a young man who has retreated into himself and now chooses to share his darkness and afflictions with the rest of the world. More personal and confessional than snide and confrontational, Homicide Doll reflects a state of being where for once we do not have to be anything that we are not. Where we can honestly unpack our innermost pains and truths.
It's in this space of lyrical reflection and careful beat production that "Catch Me When I Fall" exists. The single runs just under one minute and thirty seconds but saves no punches in that extremely brief time. The torment and sincerity comes across raw and unfiltered making it memorable and impactful. Homicide Doll is at his most transparent without sacrificing any ounce of bravado. His voice confidently steering the song's emotional investments, allowing the moments described to be almost photographic.
In a genre and a culture where artists are hero-worshipped for being alpha male characters, shrugging off problems, Homicide Doll finds supreme sense of purpose and poise giving plenty of fucks about his own issues. Never in any danger of overstaying his welcome with "Catch Me When I Fall", Homicide Doll shows an overall lyrical and musical maturity that suggests even greater things in his future.