Jordan Schwab is an emerging hip-hop recording artist coming out of Columbus, Ohio. Easily one of my favorite artists, Jordan continues his streak of dropping consistent and timeless music with his latest album "1999". From the opening track to the closing cut, this recording impresses with smart lyrics, crystal-clear flows, soulful melodies and beautiful production. Great for all occasions and universally appreciable, "1999" is an excellent addition to Jordan's already impressive catalog and a great look for the independent Ohio music scene.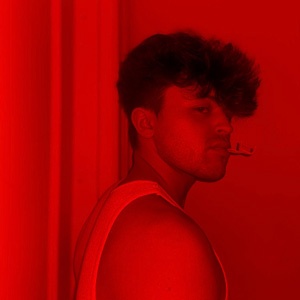 The album's core themes – musically, emotionally, and thematically – are all there and accounted for on the opener "Walls", featuring twinkling keys, rumbling basslines and Jordan Schwab's urgent and nuanced flow, exploring dark aesthetics. The wordplay grows more intricate and the beat swells until the real melody sets in the background, on the head-nodding groove of "Family Tree", which is embellished with retro horns and slapping percussion.
The atmosphere gets even darker, melodic, and more cinematic, on "OMG", before Jordan unleashes a fiery verbal flurry. We could almost stop here, as this song contains a perfect distillation of so much of what Jordan Schwab is about.
It showcases everything he does best: the charming arrogance, the disarming vulnerability, the razor-sharp wit, the contemplative wisdom. It's the same winning formula, he transports into "Her Secrets", which is awash with strummed acoustic guitars, and a slapper of a beat.
"Get U Back" evenly balances both Jordan's singing and rapping. It's a brilliant way of adding emphasis and underscoring the song's narrative, while also keeping things musically unpredictable enough to never let your ears zone out.
The slow burning "Pull Me Down" and "Lonely" are engrossing tracks, the kind that should be a snapshot of an artist in full bloom, as Jordan Schwab flips and flexes between croons and raps with effortless ease. These songs reveal a silky writer and a confident performer, who blurs the lines of not only styles, but of mood and feel.
"Your Heart" closes the album on a somber note, and making Jordan Schwab versatile talent so obvious. As human beings it is often hard to see the bright side. The dark aspects of our lives know exactly how to impose themselves.
What Jordan shows here, is that there's therapy in sharing melancholy. The track epitomizes the artist's ability to channel emotion in its simplest and rawest form. While the stories told within this album are definitely the focal point of the record, the deliveries that accompany them, matches and at times even exceeds them.
The instrumentals range from soulful maximalism to moments of minimalism, while Jordan Schwab's rapping is as tight as ever, finding precise pockets and balancing old-school rhyme schemes with palatable, new-school melodic flows that allow him to sound smoother over modern production than many of his peers and counterparts.
There are subtle traces of Jordan Schwab's immediate influences throughout this album, but his style is singular enough that it holds up as its own unique perspective. Moreover, every song on "1999" sounds lush and gorgeous enough that one can easily get lost in the production alone.
Connect with Jordan Schwab on Instagram @jordnschwb.