The 7-track EP "Victory Over Everything V1: Trials and Tribulations" is one of a 3-part series by the artist V.O.E. It discusses the dark times he had to endure and conquer, to arrive to where he is today.  "The message is simple: everything that has opposed me whether physical, spiritual, or mental I have defeated or will defeat through the power of Christ that resides within me," states V.O.E. proudly. "God's Plan is bigger than my pain, mistakes, and persecution," he concludes. While V.O.E. continues to prove his technical abilities as a lyricist, many of the songs on this EP ring with both style and substance.
Throughout the runtime on "Victory Over Everything V1: Trials and Tribulations", V.O.E. taps into storytelling, self-reflection and personalization. He makes a concerted effort to vary his delivery through vibrant flow patterns while posturing with maturity and sensitivity to his songs' subject matter. Fresh, interesting, thoughtful and emotionally provoking, V.O.E. draws directly from intimate experiences of struggle, strife, and redemption to create a project that reflects the urgency of our times, and the need to rise above.
Indeed, the tracks on the EP are very intense and well thought-out.  When V.O.E. raps, he goes all out.  He emphasizes, he switches up his flow, and his agility is completely mesmerizing; when I listened to the opening track, "Dream – Remix", I was not even thinking about what was being said – I was just totally absorbed on V.O.E.'s flow and nuance.  The words just entered into my mindset automatically. The attention to detail is worthy of note, and one of the reasons V.O.E.'s  music is so captivating.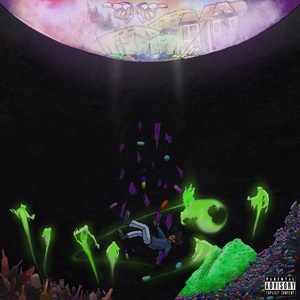 "Microphone Boomin" was even darker and more resonant, with V.O.E.'s baritone voice taking center stage. Underneath, the rumbling basslines and slapping drums make sure the momentum is maintained. This brings us to the title track, "Trails & Tribulations" ft. Eighty-4, which is a slow burner, riding on warm keys, skittering percussion and a soulful hook. V.O.E.'s knack for personal lyricism over melodramatic production makes this track an impactful listening experience.
V.O.E.'s journey finds him heaving things off his chest and slamming them onto tracks, leaving no stone unturned in his self-examination. This concept reaches an apex on "Prayer" ft. Gerriah, where V.O.E.'s unrelenting voice, is met with feature singer's mellifluous croon. It's a match made in heaven. "Fast One" ft. Magik stays in same soulful and mesmerizing lane. Songs like this have the power to stop listeners in their tracks and push it beyond the bounds of mainstream fodder.
Throughout the EP, V.O.E. displays an uncanny ability to conversationally drop deep gems like they've fallen straight out of his soul. "Therapy" ft. Quan cuts like a double-edged sword, with the two rappers showing off contrasting voices that blend perfectly. That the rappers are able to fearlessly educate and convey strong emotion, is not only admirable for its intent, but remarkable for its precise execution. The EP closes with the haunting "Angels", which unfolds V.O.E.'s storytelling skills.
There isn't a single song on "Victory Over Everything V1: Trials and Tribulations" that won't at least make your ears perk up or your mind enter into a deep pondering state. Just as I expected, the production quality of this recording is superb and fits both the mood and V.O.E.'s style perfectly. His music is thought provoking, and eye opening, as well as of a very high standard. V.O.E. is extremely gifted at what he does. He finds deep comfort, healing and hope, in his faith, and advises that we would too.
Connect on IG and TikTok @ voe.ent