Moving away from the typical bombastic dance styles, writer and producer Veli Forever cuts a fresh path with a distinctly hypnotic and cerebral atmosphere with his personal take on Afro-Highlife. The sense of depth is apparent in the lilting, multi-layered and pulsing music of his brand new single, "Imagine" ft. Sako.  The concise and clear-eyed lyrics is beautifully sung, while the arrangement establishes a living, breathing environment for the song; muted keys, hypnotic bass runs, skittering percussion; every instrument gracefully following a tide of tranquility, elegance, soulfulness, and groove.
Veli Forever concocts an Afro-Highlife style that is contemplative and sultry, with the layering of vocal harmonies and rhythm patterns that interlock to create an effect that is mesmerizing, and virtually transcendental.  The composer's message is clear: this is compelling music for dancers, thinkers and lovers alike. In a time where artistic expression is heavily scrutinized Veli Forever brings a breath of fresh air with "Imagine" ft. Sako.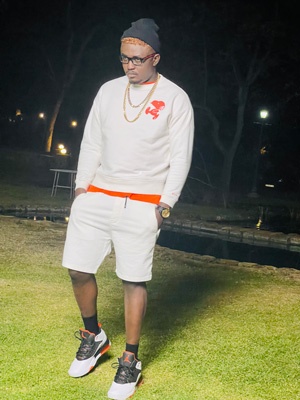 The song brings a blissful melody, exciting storytelling and delicious wordplay, all locked into an irresistible musical backdrop, further revealing Veli Forever's impassioned will to make timeless music. Veli and Sako are remarkable with their flows, and smooth mellifluous deliveries. Their sophisticated way with words and storytelling fully powers their art, combining effusive expression with melody.
There is something distinct about "Imagine" ft. Sako. The emotion in this song is palpable. The ambiance of the beat and the delivery of the singer gives the song the vibe it deserves. The track highlights a sweet sonic chemistry between both the artists and the producer, and really, that is what a great collaboration should entail. With so much Western music influenced by the sounds of Africa in recent years, it is clear that a creative like Veli Forever has a prosperous future in the global market.
"Imagine" ft. Sako is rich with imagery, and Veli Forever crafts a perfect blend of all the sonic elements that make up Afro-Highlife across the record. It's not only a great tune and vibe, but also an incredibly produced track.
The music industry is an unforgivable place and just being confident in your skills is not enough, you need to prove it on record, and that is exactly what Veli Forever achieves here. He is very much at the vanguard of his chosen genre, and is set to cement himself within the international music landscape.
Veli Forever returned to recording music with the release of his 2020 single "Annabella", a collaboration with Yayo. He has also worked with one of Africa's most notable music video directors Kyle White on his collaboration with Yayo on "Brother Man" ft. Emtee the Hustler. Veli also found success with his singles "Akunamatata" ft. Rethabile Khumalo and "Surrender" ft. Magnito.
The new track, "Imagine" ft. Sako is Veli Forever's most ambitious song yet, and sees him working with Nigeria's biggest producer, @iamblaisebeatz aka Obah, whose credits include Chris Brown's recent song "Call Me Every Day" featuring Wizkid. Veli Forever is pinpointing and refining his style and he is doing it right in front of all of us, highlighting the dexterity of his skills. If you're looking for new music, you should checkout "Imagine" ft. Sako by Veli Forever.
OFFICIAL LINKS:
Instagram – @Veli_forever
https://linktr.ee/veli_forever