Australian contemporary singer-songwriter, Lina Kova, studied music both throughout high school and at University of Sydney / Conservatorium of Music, where she focused heavily on songwriting and music production within her Bachelor of Music degree, to take an independent approach to her career, and strengthen her ability as a musician. She never limits herself to any genre or style of music, seeking instead to grow and expand her creative experiences and vision. Thus, she is able to embrace a large number of disparate listeners. The songstress has an individual flair, a quietly assertive nature that makes each song her own.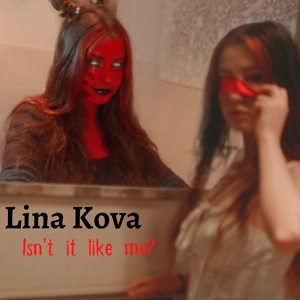 Lina Kova music is sonically diverse, moving effortlessly between powerful ruminations, full of grit and determination, to moments of sincere vulnerability, which are delicate, soulful and subdued. Listening to her songs on Spotify, it is clear that she is impossible to fit in a box and that is clearly her main appeal.
She rolled out her latest single, "Isn't it like me?" at the end of October, which immediately sets about defining her as a fully blooming artist. "Isn't it like me?" shows the evolution of an artist growing, with a mutating lineage, and a surefooted development.
Lina Kova looks set to push the pop envelope and this track resonates with both a sophisticated and an emotional opus that shines with musical and lyrical magic. Never before has one of her songs sounded so powerful, so profound and so accessible at the same time. Lina bewitches us with a contagious melody and particularly engaging accompaniment.
What's truly captivating is how Lina Kova can create an impact with each and every component used in this song. Nothing is out of place or overwhelmingly distracting to the rest. Not even the undeniable supremacy of her voice, which sits comfortably within the arrangement, even when it soars with full-powered grit. Lina's blend of commanding vocals, revelatory lyrics and a splash of kinetic atmospheres make her track "Isn't it like me?" stand out as something wiser beyond its years.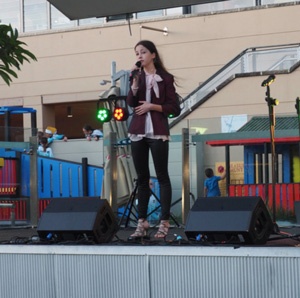 Lina Kova is able to command every sound with aplomb because you can feel every fiber of every word she sings. The arrangement is also gorgeous, beginning with the slapping percussion, the echoing guitars and the shimmering keys and strings.
It is the melody, though, that is a marvel, swelling unexpectedly and then breaking down to a haunting lull, before exploding again. Lina executes it all with chilling ease as her vocals constantly shapeshift on the track to enhance the instrumental.
"Isn't it like me?" sounds like the call of an artist seeking to be heard and acknowledged, for her talents. There's cleverly deployed vocal flourishes in places, which serve to heighten the song's powerful pull. This is a work of depth and passion, the like of which we see and hear all-too rarely from upcoming artists.
Moreover, The musical expansiveness of "Isn't it like me?" hints at a much wider palette of sound that makes me very, very excited for Lina Kova's future projects. Lina appears to be an artist who knows exactly who she is, what she wants and how to get it.
OFFICIAL LINKS:
https://open.spotify.com/artist/5rMtmjFVOUt2HPFbfGfiL2?si=HXzoKLmTQESBV7azZdlNzw
https://www.youtube.com/channel/UCmJiqPgV7sjfXAFX8QlpeRQ
https://www.instagram.com/linakovamusic
https://www.tiktok.com/@linakovamusic