Upcoming R&B artist Terry Bright releases his new visual for the track "Urban Dictionary", which is awash with chill tones and laidback melodies. The song is about different perception on how people view their relationships. Terry Bright is in his own lane as a vocalist but equally loaded with deep, thoughtful lyrics. Uniquely coupling flavors of passionate R&B and dreamy Soul, Terry Bright is ready to make a name for himself in the music scene.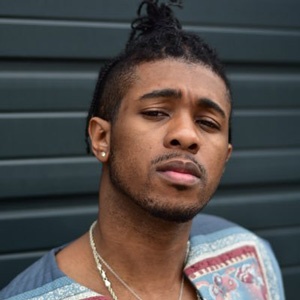 Terry Bright takes his music to new, personal and heartfelt places, seemingly drawing from his own experiences. In doing so, he has taken his music video to a new level of visual and thematic expression. A singer-songwriter who aspires to being at the top of R&B playlists, his gorgeous way with words and vocal tones, will immediately capture fans and critics with his sound and relatable lyrics.
"Urban Dictionary" has a central focus for listeners to enter the complicated ecosphere of relationship intricacies through each other's minds and vision. "Help me understand. How you stay 20 minutes up the road. Ain't seen you in 2 months, what's the deal? This is the plan, that we work out? Let's renegotiate, I want out. Let me out," sings Terry Bright, as he unpacks the narrative.
"Urban Dictionary" is a captivating project that perfectly shows off Terry Bright's incredible vocal ability, and insightful way with words. Bright manages to clearly distinguish himself from the majority of his peers and contemporaries. He is certainly one of the more exciting R&B artists to watch out for in the near future. This single and music video is just a taste of what he can do.
OFFICIAL LINKS: www.Twitter.com/Terrybright – www.Instagram.com/Terrybright
Streams: https://album.link/b6v9nk3xjmpjc