Believe In Yourself is that lively, lighthearted, inspiring and uplifting track that's a bit of a rarity these days. It's indie, pop, rock, R&B, or anything you'd like to label it, that's effervescent and perfect in its simplicity, but still makes people feel really good and invigorated. If you're looking for a song to play in the car, or on the way to work, to lift your mood, or to just dance around in your bedroom while you dream about tomorrow, you don't have to look any further. It's a song that could be so ubiquitous, and so unanimously loved, to generate a wave of global positivity.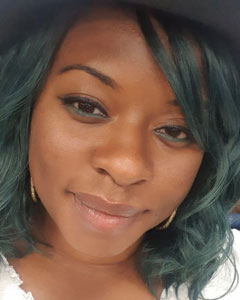 Coming straight from her heart, singer-songwriter Taisha Richards has infused all of her confidence, conviction and faith into Believe In Yourself. It is clean and unabashedly catchy, completely caked in optimism, and packed with tons of earworm-ready one-liners, which never cross over into the realm of crass or overwhelming sentimentalism. Taisha's words are simple and straightforward with the purpose of motivating.
"Believe in yourself, even if nobody else does. It's really up to you, to know that you can live your dreams. Anything you want, you can achieve, but you gotta believe in yourself," sings Taisha Richards.
Her soulful and resonating pipes have a bent of honesty to them that engages the listener in a surprisingly personal way, elevating her mostly-conventional lyrics to a much higher plane. An effect, which not only dazzles the ears, but ultimately leaves listeners feeling emotionally involved.
The music production strikes all the right poses, because it leans on a uncomplicated foundation of vibrantly organic-sounding instrumentation, which perfectly complements Taisha Richards' actively dynamic vocals.
It starts with crisp acoustic guitars and slips into a gently slapping beat, which keeps the intoxicating momentum running into perpetual bliss. For all it's surface-level simplicity, Believe In Yourself is essentially a hyper-polished track with immaculate production and head-rush melodics.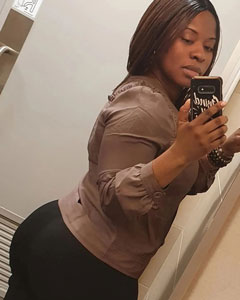 The whole thing is entirely infectious. Lyrically, everything is upfront, as Taisha Richards hits all the song's feelings with an enormous sense of persuasion, crafting a sonic world that's filled with hopeful excitement.
Everything works as a perfect representation of the energetic, optimistic vibe that the single boasts. Taisha's musicality, her incredible vocals and her devotion to her faith saturates every second of this recording, as she zeroes in on her mission of motivation.
Taisha Richards is addressing a void in the collective popular music consciousness that is in dire need of clean, inspiring and positive songs that motivate people to find the strength of perseverance within themselves.
The digital age of social media shaming has all but obliterated those virtues, creating a generation of fragile, insecure and depersonalized human beings. "Believe in Yourself" sounds like a healing tonic for those ailments, and merely a fraction of Taisha Richards' power to be employed in future releases.
At a time when most of today's contemporary figures are content to settle for churning out soulless, meaningless jams, almost exclusively for streaming and commercial gain, Taisha Richards demonstrates with "Believe in Yourself" that the art of genuine, heartfelt song craft is very much alive.