The mixtape "Arealius the Great" sounds elegant and classy, yet dark and ominous at the same time. We're given rumbling basslines, slapping drums, shimmering keys and deep grooves. On top, the Detroit native Arealius aka Arealius the Great, or simply The Great, has the perfect voice for rapping which is a bonus. The biggest attraction in regards to his technical skill has to be his flow. Arealius rides the beats so well it's like butter melting over the production. Even when he goes real quick it still sounds smooth. Arealius' wordplay, punchlines and overall lyricism is also outstanding and packs a mean punch.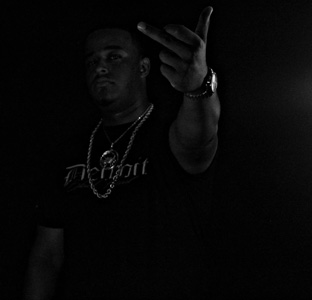 While Arealius grabs your attention with the grit of his voice, the music creates a luscious and dynamic backdrop for his raps. Before you have time to process his lines, he is onto the next one, loading every sentence with confrontation, debate and wit. The mixtape "Arealius the Great", provides the listener with an awakening, from placing attention on the expansive sound of the music to the hard-hitting truth of Arealius' vocals.
Right from the outset on the epic and vintage backdrop of "Never Complacent", Arealius spits vicious flows, giving us an early glimpse of where his coming from. The confirmation of his status as a rapper is certified on "Above Water" ft. Lust The King, where the bars come fast and furiously over a slow-burning beat. The immaculate production gives the recording both a classic and modern feel from beginning to end, allowing Arealius to seamlessly do what he does best.
In terms of standout tracks, there are plenty to look out for, starting from the kinetic back-to-back bounce of "Arealius", the cinematic slant of the explosive "Paid n Full", and the skittering "Los 3 Amigos".
Arealius' cadence, lends a propellant swagger to these tracks, which comes from his vital and technically impressive voice. As the rapper grabs hold of the mic on "Casino Tabs", we get a clash of styles from the busy backing vocals and Arealius' upfront delivery, and it turns out to be a beautiful thing.
Next up comes the thumping, horn-filled "Loyalty and Respect". Much credit should be given to Arealius for having such great technical skill that allows his flow to adapt to any beat. He uses his flow and clever wordplay to complement the forward moving momentum of the production wonderfully.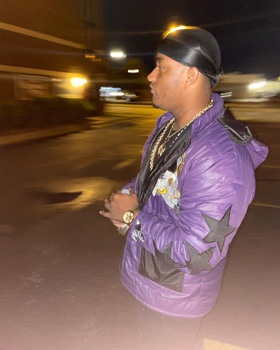 Arealius is excellent when it comes to visualizing his lyrics. On "Come Back to Me", he constructs his verses very efficiently by intertwining vibrant imagery and hard-hitting lyrics into his sharp cutting flow, backed by a soulful beat.
Arealius finds deep layers of texture, focus and insight that make the best moments of this mixtape so expansive and compelling. On "No More Tears" he's back in the groove, with an energetic, breathless, almost non-stop delivery, before closing the proceedings with the snappy kick of "Built for Champions".
Arealius is a skillful writer, with a compelling voice, and the requisite wit to make an instant impact when you encounter his music. Furthermore, his ability to construct an absorbing narrative makes him a natural storyteller.
Surprisingly, and unlike its contemporaries, "Arealius the Great" isn't a mixtape loaded with guest spots; in fact, there is only one on this project. Subsequently the recording feels far more artistically complete, working effectively as a creative snapshot of just where the Detroit artist stands in his career right now.
Arealius started out when he was nine, and started taking it seriously when his father was shot in his sophomore year of high school. Now 21, and pushing his brand Loyalty and Respect LLC, Arealius has succeeded in making the "Arealius the Great" mixtape, an exceptional modern hip-hop recording with a classic aura.
OFFICIAL LINKS:
https://www.instagram.com/arealius_tg/
https://linktr.ee/all_arealius_tg_lre_records
https://www.youtube.com/channel/UC863jgrOhLcJeCbO741P8rw