Let's be honest about Alabama's rap scene: The state is full of creative talent, most of it unheralded. Yet over the years, many have escaped the curse of anonymity, carving out a distinct presence in hip-hop's mainstream, with a flair for versatility. For rapper and producer Pepelapooh, who hails out of Birmingham, there is a dynamic of belonging to a regional music scene while eagerly embracing outside influences. Pepelapooh, who produces, mixes and masters his own tracks, along with production team tracks by the Dingbats, recently dropped his 13-track album, "Da Birmingham Bully".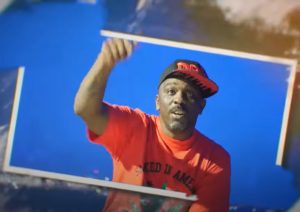 Gifted with evocative writing, Pepelapooh can be witty or dramatic, but he is always balanced. As he gets deeper into his career, he's steadily advanced towards true alignment with ear-catching hip-hop and its standards of success. That journey has taken him close to his own sonic universe on "Da Birmingham Bully", a setting where he sounds the most comfortable and produces his most substantial work.
Nobody does it quite like Pepelapooh. It's a common trope to suggest that an artist walks in their own lane, or has developed their own space; it's easy to say, but a lot more difficult to do. Across "Da Birmingham Bully", Pepelapooh has done exactly that, pirouetting between defiantly banging production choices, street anthems, and cinematic moves for the forward-thinking mind.
Thirteen tracks with nary a second wasted, his intense, finessed approach to songwriting seizes upon each idea, pushes it to the limits, and then moves on. The album excels by tapping in to the rapper's undoubted verbal virtuosity, while augmenting it with blistering production. Following his excellent introduction with the opener "Don't Like Me", Pepelapooh leans in on the electronics, with the futuristic "Yow".
Distilling complex ideas down into an infinitely small space, Pepelapooh thunders through "Running Da Yard" with his resonating voice and cinematic strings. "Barnyard Pimp" fuses 8-bit sound effects and a thumping bassline, before sliding into "Bang" which pivots into a head snapping rhythm. This track is unmistakably a Pepelapooh song and showcases the rapper and producer on top of his game.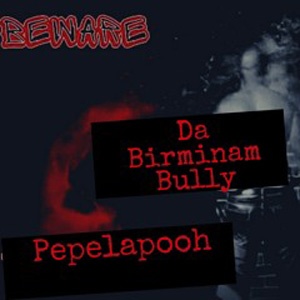 The piano flavored production is sleek on "Spinning Again", yet still leaves room for the rapper's off-the-wall vocals.  Pepelapooh knows he is a truly unique artist, and will not compromise to stay on-trend.  Besides the technical wizardry demonstrated by Pepelapooh, the instrumentals also have the same enthralling power. This comes through clearly on "Streets", as it does on the explosive banger "Kant Wait" ft. Big Reese.
Pepelapooh turns up the rhythm and momentum on the club-ready "Klap Dat Ass" before sliding into the mesmeric and explicit "Punish D P". What is even more impressive is that these accessible tracks, somehow coexist with the record's more complex cuts, like the multilayered "Peppy Peeping" ft. Dang Dang or the darker "East Ba". Pepelapooh closes the album with the more laidback "Bouncing" ft. L Santana.
Overall, this album is filled to the brim with great tracks. It is undeniable that Pepelapooh's biting lyricism and delivery is cutting edge, and the production of "Da Birmingham Bully" is also boundary-pushing. It is an album full of contrasts, with hard, animated cuts existing alongside more indulgent, expansive jams. Pepelapooh has really come into his own and found himself musically on this recording.
OFFICIAL LINKS:
https://www.youtube.com/@peplepooh
Facebook – Pepelapooh Peppyvision
Instagram – Pepelapooh Instagram
Twitter – Pepelapooh Twitter
TikTok – Pepelapooh