Louis Goldwater aka AUH2O, the visionary musician and songwriter from Pittsburgh, makes a triumphant return to the music scene with his latest project, 'Iron City Chop Shop'. This highly anticipated album is a testament to Goldwater's musical prowess and his ability to seamlessly fuse different genres to create a sound that is uniquely his own. With 'Iron City Chop Shop', AUH2O has pushed the boundaries of hip-hop based music and created a radical blend of Phonk subgenres that is both fresh and exciting. The album features eighteen original tracks that showcase AUH2O's exceptional talent and those of his international team of engineers from Argentina, France, and The Netherlands.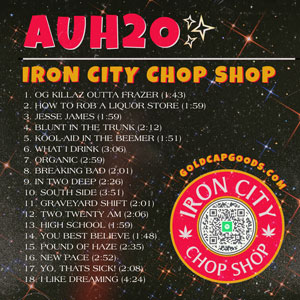 "Iron City Chop Shop is a culmination of my life's work in music," said Louis Goldwater. "It's a celebration of my passion for high energy music that makes you want to rob a bank, and a tribute to the many influences who have inspired me over the years. I can't wait for fans to hear the album and experience this new chapter in my musical journey."
The album is a journey through the vibrant landscape of the new Phonk genre, with heavy use of Memphis underground vocal samples, skittering trap percussion, funky driving rhythms, distorted effects, and trippy melodies. AUH2O's signature alternative hip-hop sound is amplified by the album's fusion of Drift Phonk, House Phonk, and OG Rare Phonk, making it a must-listen for fans of this cutting-edge style of music.
The album's production values are nothing short of exceptional. Every element in each track is perfectly synced, allowing the listener to appreciate how each element mirrors the other. AUH2O's attention to detail is palpable, and it's hard not to marvel at the level of craftsmanship that went into creating this masterpiece.
What's truly impressive about 'Iron City Chop Shop' is how it manages to wildly diversify within its range of tempos and timbres. From the get-go, the album ramps up the rhythmic activity and sonic intensity with thumping beats and endless creative buzz. This is Phonk at its finest, and AUH2O's creative confidence undoubtedly makes him sound like the newly crowned king of the genre.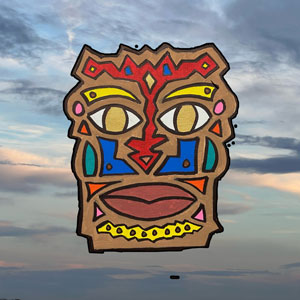 The album takes listeners on a journey through various moods and emotions, with each track offering a unique perspective on AUH2O's artistry. There are moments of soulful groove, such as on 'OG KILLAZ', moments of pure energy and adrenaline, such as 'JESSE JAMES', moments that hit hard with pounding drums like 'BREAKIN BAD' and 'GRAVEYARD SHIFT'. But there are also moments of introspection, as demonstrated by the haunting 'ORGANIC' ft. Louis Goldwater & ya boi ivan, and 'POUND OF HAZE'.
Despite the wide range of sounds and emotions present in 'Iron City Chop Shop', there is a cohesive thread that ties everything together. AUH2O's signature style shines through in every track, and it's evident that this album is the product of a true musical visionary.
With 'Iron City Chop Shop' released on April 12, 2023, AUH2O has firmly cemented his place as one of the most exciting and innovative musicians in the game. The Pittsburgh native explicitly chose to release his album on a day that holds a special significance to him, paying homage to his hometown's area code. This is an album that is sure to go down in independent underground music history as a Phonk classic and a must-listen for anyone who loves the frenetic aesthetic of the genre.
So turn up the volume, sit back, and let Louis Goldwater aka AUH2O take you on a journey through the wild and wonderful world of Phonk, and its subgenres. 'Iron City Chop Shop' is available on all major music streaming platforms, including Spotify, Apple Music, and Amazon Music.