Prepare to be captivated, once again, by the awe-inspiring talent of ANDELO, a virtuoso songwriter, musician, and producer. With a formidable background in classical piano, opera singing, jazz guitar, and choir conducting, ANDELO's artistic journey has been one of relentless exploration, pushing the boundaries of his craft to new and exhilarating heights. ANDELO's musical prowess extends far beyond his own creative endeavors. Through his collaborations with management teams and other artists in the European market, including esteemed winners of The Voice and Stargate, he has earned a reputation as a creative force in the realm of music production. But it is in his own releases that ANDELO's ingenuity truly shines, as he assumes the roles of songwriter, multi-instrumentalist, producer, mixer, and master of his mesmerizing recordings.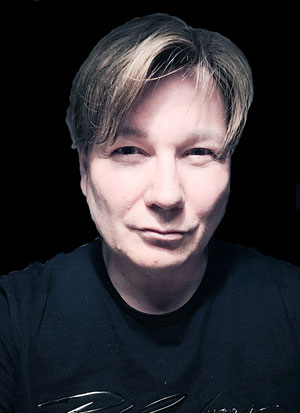 Diving into the depths of ANDELO's latest album, 'Shattered,' we find ourselves immersed in a sonic odyssey that traverses an expansive array of themes and topics, both universal and deeply personal. Each track, while seamlessly woven into the album's cohesive tapestry, emerges as a unique sonic entity, transporting listeners across genres and musical landscapes. From rock-infused anthems to infectious pop melodies and even forays into the realm of rap, ANDELO's compositions bewitch and beguile, defying categorization and leaving an indelible mark on the heart and soul.
What truly sets ANDELO apart, however, is his unrivaled ability to assemble a diverse ensemble of lead singers, handpicked from the prestigious pool of talent discovered through The Voice, The Got Talent, and X-Factor franchises worldwide. With their distinct vocal timbres, these remarkable vocalists lend their voices to ANDELO's compositions, infusing them with a soulful energy that resonates deep within. The album becomes a testament to the power of collaboration, as each vocalist becomes a vessel, channeling ANDELO's vision and bringing his music to life in a way that transcends the boundaries of language and culture.
As we surrender ourselves to the symphonic wonders of 'Shattered,' we are met with a feast for the senses. ANDELO's arrangements sweep and swirl, delicately intertwining layers of instruments that shimmer and sparkle like stars in the night sky. With a masterful command of melody, he constructs ear-catching motifs that take root in our minds, refusing to release their grasp. And through it all, the vocals soar and reverberate, exuding a magnetic allure that is simply impossible to resist.
The album's opener "War on Energy," serves as a clarion call to confront the challenges facing our world head-on. It demands that we cast aside apathy and take a proactive stance in shaping our collective destiny. It not only delves into the physical realm of power supply and electricity but also extends to the broader concept of freedom of expression. "Money" unfolds into the allure, struggles, and uncertainties associated with wealth. The song invites listeners to reflect on the role of money in their own lives and the potential trade-offs that come with pursuing financial success.
"Father Figure" portrays a relationship of trust and reliance, using vivid imagery and metaphors to convey a sense of danger and the need for protection. The lyrics depict a protagonist who seeks refuge and guidance from a paternal figure in an unpredictable and perilous world. The title track, 'Shattered' explores the lingering memories and emotions associated with a past love that has been lost. The lyrics evoke a sense of nostalgia and longing, depicting the enduring impact of a relationship that has now come to an end.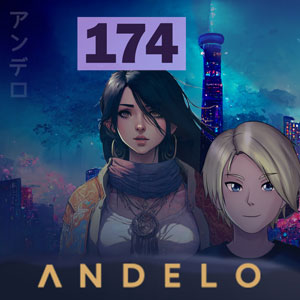 The futuristic rap-infused "174" depicts a tale of infatuation and longing, with the protagonist yearning for a deep connection with someone who has captured their heart and mind. The song exudes a sense of hope and anticipation, evoking the excitement and uncertainty that come with embarking on a new romantic journey. The Latin-flavored "Round and Round" captures the emotional turbulence and confusion of the protagonist's journey. The lyrics convey a sense of being caught in a repetitive and exhausting cycle, where the protagonist longs for a way out and a return to stability.
"Everywhere We Go" captures the excitement, gratitude, and sense of adventure that accompany a life on the road as a successful artist. The song serves as an anthem for embracing new experiences while cherishing the places and people that have shaped the journey. "Can't Live Without You" explores the theme of dependency and the desire for a harmonious relationship. The lyrics depict a sense of longing and a plea for understanding and unity between two individuals.
The closing song, "Take It Easy On Me" captures the protagonist's vulnerability, their fear of repeating past heartbreak, and their hope for a genuine and understanding connection with their partner. The lyrics convey a sense of self-awareness and a plea for patience and empathy from their significant other.
ANDELO's creative spirit burns brightly on the album, 'Shattered,' igniting the hearts of those fortunate enough to experience his sonic tapestries. He stands as a testament to the boundless possibilities that music holds, transcending the limitations of genre and convention. So prepare to be enthralled by the indomitable force that is ANDELO. Let his compositions wash over you, invigorating your soul and reminding you of the transformative power of music.
OFFICIAL LINKS:
YouTube: https://www.youtube.com/@andelo370
Spotify: https://open.spotify.com/artist/777G6AsKSIVjJXfrVIi3vC?si=ESjBCCC8QlWm9QDw8u2sGQ