Hailing from the heart of South Bend, Indiana, Choclett P is an R&B sensation whose silky smooth vocals have captivated audiences for over a decade. With a voice that oozes soul and a stage presence that commands attention, Choclett P is a true force to be reckoned with in the world of music. But don't be fooled by his classic R&B sound – Choclett P refuses to be pigeonholed into any single genre. His music is a reflection of his multifaceted personality and diverse musical influences. "I've been singing my whole life, but professionally, I've been at it for over a decade now," Choclett P explains. "I've always been drawn to music that breaks down barriers and defies expectations, and that's what I strive to do with my own music."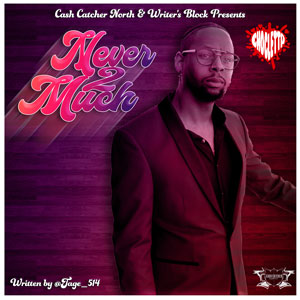 Currently signed to Cash Catcher North, an independent label run by his brother and manager Corey Thomas, Choclett P has been steadily building a loyal fan base with his infectious melodies and soulful lyrics. But like many artists, the pandemic threw a wrench in his plans. "I became a stay-at-home father during the pandemic, so I've had to learn how to balance my responsibilities as a parent with my aspirations as an artist," Choclett P admits. "It's been a challenge, but it's also been a blessing in disguise. It's forced me to be more intentional with my time and my creative process."
And his hard work is paying off. Choclett P's latest single, "Never 2 Much," is a lively mid-tempo R&B groove that showcases his vocal range and musical versatility. With its infectious beat and catchy chorus, it's no surprise that the single is set to makes waves in the R&B community.
But for Choclett P, it's not just about making hits – it's about connecting with his audience and sharing his passion for music with the world. His music is meant to inspire people and touch their souls. Whether his singing about love, heartbreak, or the struggles of everyday life, his music is a beacon of emotion, hope and positivity in the world.
Choclett P's latest single "Never 2 Much" is a captivating mid-tempo R&B groove that exudes confidence and charisma. The song kicks off with a catchy hook that draws you in and makes you want to move. The lyrics are playful and suggestive, with Choclett P laying on the charm as he tries to woo a pretty girl at the club.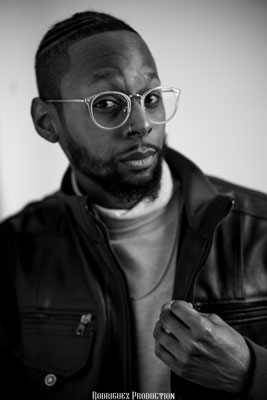 The first verse sets the tone for the rest of the song, with Choclett P admiring the girl's physical attributes and the way she carries herself. He notes that she's not "on nothin' light" and can tell that she's got money, which only adds to her appeal. Choclett P is clearly smitten, and he asks for her name and what she's drinking in hopes of starting a conversation.
The second verse finds Choclett P continuing to lay it on thick, describing how fine the girl is and how much he wants to hang out with her. He mentions Ruth's Chris trips and how everything, including the girl, looks "oooh-licious." He also notes that the girl is humble but "moves vicious," which only makes her more alluring. Choclett P is clearly looking forward to getting to know her better, and he's not afraid to let her know.
The chorus is where the song really shines, with Choclett P proclaiming that he's a "shooter like Ruger" and that he's looking for a girl who can "throw it in a circle like a hoola." He's confident that he can switch up the mood and take things to the next level if he finds the right girl. The chorus is infectious and is sure to get stuck in your head.
The third verse finds Choclett P continuing to lay on the charm, telling the girl that he'll brag about her to his friends and that he's willing to change for the better if it means being with her. He's not interested in playing games and is willing to put in the work to make the relationship a success. He's also willing to go wherever the girl wants to go and is willing to love her no matter what.
Overall, I find "Never 2 Much" by @Tage_514 and engineered by @Johnnyratio, to be an excellent addition to Choclett P's catalog. The song is catchy, the lyrics are fun and suggestive, and Choclett P's delivery is confident and charismatic. The chorus is sure to get stuck in your head, and the song is perfect for those looking to dance and have a good time. Finally, the beat is draped in a warm and shimmering soundscape powered by a throbbing rhythm and slapping percussion, which is hard to resist.
OFFICIAL LINKS: https://poplme.co/choclettp