In a pop music landscape teeming with predictability, Moni emerges as a shining example of authenticity, defying conventions with her sweet voice and a distinct blend of soul and R&B influences. Her latest musical offering, the captivating 3-track project 'The Maverick Collection EP', serves as a testament to her artistry, weaving together vibrant instrumentation, mellifluous vocals, and introspective lyrics. Through this sonic tapestry, Moni effortlessly transports listeners to a realm where motivations, outcomes, and thrills intertwine, leaving us spellbound and craving for more.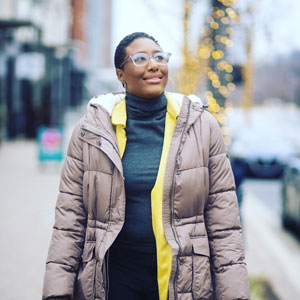 The EP opens with the mesmerizing "Con Artist," a mid-tempo groove that showcases Moni's remarkable storytelling prowess. With her regal voice taking center stage, she confronts those who label her a manipulator, challenging them to find evidence of their accusations within her music and the depths of her pain. Moni's words slice through the air, sharp and intimate, leaving an indelible mark on our hearts.
In "Proud Of You," a slower-paced ballad, Moni unveils her vulnerability while instilling a powerful message of self-empowerment. She reminds us that, as we journey through life, it is crucial to cherish our unique aspirations and remain true to ourselves. Her lyrics resonate with a sense of resilience, urging us to embrace our accomplishments and look toward the future with unwavering optimism. Moni's voice, like a soothing balm, washes over us, gently encouraging us to celebrate our individuality.
As the ethereal notes of an acoustic guitar greet our ears in the opening moments of "Oasis," Moni skillfully transports us to a sonic paradise. The track seamlessly transitions into an eclectic electronic dreamscape, adorned with shimmering keys and commanding drums.
Through this sonic transformation, Moni expertly blends genres, intertwining their unique textures to craft a sound that is uniquely her own. It is within sonic landscapes such as this that Moni's storytelling truly shines, her lyrics layering meanings to create a captivating tapestry of emotions. With every note, Moni grants her listeners permission to immerse themselves in her boundless creativity and embrace a profound empathy for the world around them.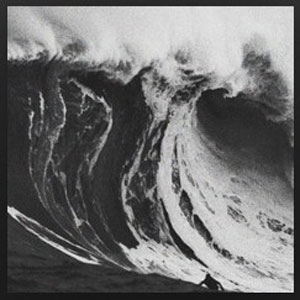 Moni stands as a singular artist, defying categorization and setting herself apart from the plethora of releases saturating the current music scene. Her EP, 'The Maverick Collection,' is a testament to her talent, showcasing a level of artistry that is simply unparalleled. Moni's ability to seamlessly infuse pop music with soul and R&B sensibilities sets her apart from the crowd, invigorating the genre with a much-needed dose of originality.
As Moni's mellifluous vocals dance through the airwaves, her songs become an invitation to experience the world through her eyes, to feel the surge of emotions that course through her veins. Each track reveals a glimpse into Moni's soul, baring her vulnerabilities and celebrating her triumphs. Through her agile songwriting and captivating performances, Moni brings forth her judgements, empowerment, and desires, breathing life into each mesmerizing melody.
With 'The Maverick Collection EP,' Moni leaves an indelible mark on the underground music industry. Her songs resonate not only with their melodic beauty but also with the depth of their messages. Moni's music compels us to reflect on our own journeys, to embrace our unique identities, and to savor the transformative power of music. In an era of conformity, Moni stands tall as a true musical maverick, and her extraordinary EP serves as a beacon of inspiration, igniting a passion for authenticity within us all.
OFFICIAL LINKS: https://open.spotify.com/artist/2BVTRRyLgX7cPm50ipQMoH