Originally hailing from the enchanting valleys of Wales, singer-songwriter and trauma/abuse specialist, Julie-Anne Grace, emerges as a beacon of strength and resilience. In a world where hardship and adversity can shatter even the strongest spirits, Grace's second album, "She Sings, She Soars," serves as a testament to the indomitable human spirit. With a fervent desire to inspire and offer solace to others who have endured suffering, this ten-track masterpiece propels us on a captivating musical expedition through the realms of pop, contemporary jazz, and elegant piano arrangements, all wrapped in the honest intimacy of singer-songwriter music.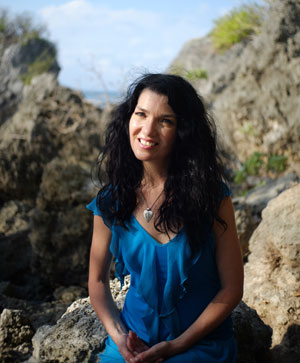 Although Julie-Anne Grace's songs explore the profound depths of human hardship, it is their mesmerizing beauty and alluring auras that truly capture the essence of our souls. Grace's exquisite instrumentation paints a vibrant and organic soundscape, while her vocals, emotional and mellifluous, effortlessly weave tales of resilience, hope, and redemption. "I am passionate about sharing my story and healing journey through the power of music, with my message that there is love after pain and hope after despair," says Julie-Anne Grace. "I want to let others know they can be free and create their dreams with the love they deserve and were born for."
The album embarks on its empowering odyssey with the exhilarating track, "Don't Stop." This fast and upbeat anthem implores us to never surrender, to persevere through life's trials, as Grace assures us that our time will inevitably arrive. Like a gust of invigorating wind, this song propels us forward, igniting a fiery determination within our hearts.
Next, we find ourselves immersed in the poignant ballad, "I'm Loving Again." Composed on a blissful spring day in a serene park, this stripped-down masterpiece serves as a testament to Grace's personal journey of healing. It radiates the jubilation of turning a corner, breathing in newfound trust, love, and appreciation for life's delicate moments.
"Bali" greets us with its medium-tempo jazz-infused composition, an homage to Grace's escape from an abusive marriage to the nurturing sanctuary of Bali, Indonesia. This musical expression reflects the healing process she underwent during her time in Bali, celebrating the island's kind-hearted people and their profound impact on her transformation.
As we venture further, "Hold on to the Angels" envelopes us in a slow, piano-dominated ballad, inspired by the distressing rise in domestic abuse during lockdowns. Grace's empathetic words offer solace to countless women suffering, reminding them they are never alone. Stemming from her own painful experiences, this heartfelt piece serves as a beacon of hope, illuminating the path towards freedom and healing.
In a spirited rhythm infused with soul, "Dance to Each Other's Beat" emerges as a vibrant anthem, inspired by the powerful Black Lives Matter movement. This upbeat, fast-paced composition embraces and celebrates the beauty of diversity in all its forms, encouraging us to unite and harmonize with one another's unique rhythms.
In the hauntingly beautiful ballad, "Your Life Has a Special Meaning," Grace dives into her own personal encounters with feeling unloved, unseen, and abused. With lyrics borne from her experiences of neglect and mistreatment, this piano-driven composition resonates with those who have suffered child abuse, reminding them that their lives possess profound significance and purpose.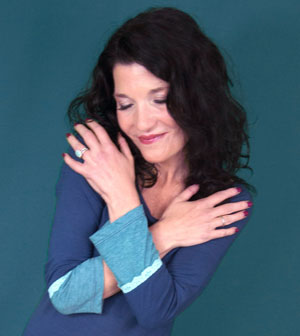 "The Day You Told Me" tugs at our heartstrings with its slow, melancholic melody, capturing the emotional distance and strain between Grace and her mother. This tender but traumatic composition, crafted after her mother uttered the painful words, "I don't love you," delves into the complexity of familial relationships, the longing for unconditional love, and the painful acceptance of the inevitable truths.
As the album reaches its crescendo, "Soar" greets us with a medium-tempo groove, encapsulating the euphoric sensation of spreading one's wings and taking flight. This jubilant track exudes a newfound sense of freedom, inspiring listeners to embrace their true selves and conquer the world with unwavering confidence.
In the romantic ballad, "When I See Your Eyes," Julie-Anne Grace paints a vivid picture of a love that was yet to be realized when she penned the lyrics. A testament to the power of manifestation, this tender composition now stands as an ode to the love that has finally found its way into her life.
Concluding this extraordinary musical expedition, "Down on Santa Monica Beach" carries us away on an upbeat, positive wave of emotions. It transports us to a sun-kissed Californian shore, where Grace embarked on her morning runs along Santa Monica Beach. This enchanting composition encapsulates the euphoria, the awe-inspiring surroundings, and the magic that permeated those cherished moments.
Julie-Anne Grace, through "She Sings, She Soars," presents us with a profoundly moving body of work. As we journey alongside her, we discover the indomitable strength that resides within the human spirit, a strength capable of transcending pain and propelling us towards healing, growth, and the life we were destined to live. With each note and every heartfelt lyric, Julie-Anne Grace invites us to join her in embracing our own power, reminding us that no matter the darkness we have faced, we can find the strength to soar and create our own symphony of triumph.
OFFICIAL LINKS:
https://julie-annegrace.com/
https://www.instagram.com/julie.annegrace/