Step aside, for the Trap scene is about to witness a seismic shift. The rap and hip-hop landscape is always evolving, and the past few years have shown us glimpses of what the future holds. A wave of fresh talent emerged, setting the stage for a new era of lower-key sensibilities within the genre. As fans turn their attention away from the colossal superstars, they find themselves drawn to the underground figures of the scene, and among them stands Melbourne's very own trap and rap exponent, BadMon. Kicking off his career with the fiery release of 'Tempo', BadMon's ascent has been on a steady turn. With back-to-back bangers like "DKOG" and "Niggas Talk", he quickly began carving his niche in the industry. But it's his latest self-titled single, "Badmon" featuring Eloure, that truly sets him in his own lane.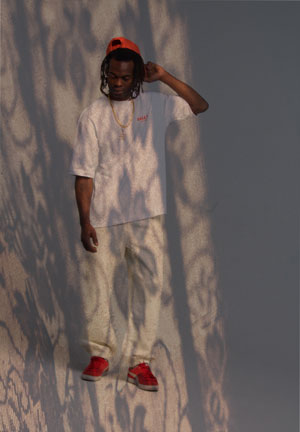 BadMon, an emcee par excellence, boasts a rap cadence like no other. His signature flow is an amalgamation of breathless rhymes and a conversational tone, infused with an urgent edge. While he can go toe-to-toe with the lyrical heavyweights, it's his magnetic mic presence and singular charisma, that catapult him to a realm inhabited only by original creatives.
The track "Badmon" serves as a testament to the dynamism that BadMon brings to the table. With undeniable flair, he commands attention and demands recognition. This is an artist destined to stand out, an artist destined to leave his own personal mark on the scene
As the contagious beat drops, "Badmon Badmon, Badmon Badmon Badmon," hooks you in from the very start. The raw energy in BadMon's delivery is electrifying, as he unapologetically paints vivid images of his reality. His lyrics hit hard, with lines like "Yeah, I got dope in my sock, Yeah, I be trapping like that" asserting his street cred and unyielding determination.
Accompanied by Eloure's soul-stirring presence, the collaboration elevates the track to new heights. In the trap world, BadMon wants to reigns supreme, and he makes no apologies for it. With lines like "Hold on, bitch, Badmon pop shit, Lil nigga keep on talking, you gon' get hit," he asserts his authority, leaving no room for doubters.
But there's more to BadMon than meets the eye. Beyond the trap bravado, he delves into deeper themes, like the struggles he faced on his journey to success. It's evident that his authenticity resonates with audiences, making him not just a rapper, but a storyteller with a message.
With "Badmon," BadMon defies convention, embracing the unconventional path to recognition. He is a trailblazer, a risk-taker, unafraid to break the mold and usher in a new era of rap. So, brace yourself for the rise of BadMon, for he is an unstoppable force to be reckoned with. He is the vanguard of a revolution. As he exclaims, "Badmon gang niggas can't stop me, Badmon on niggas can't stop me!"
Get ready to embrace the extraordinary, for BadMon is here to stay. This is just the beginning, and we can't wait to witness the unconventional and exhilarating career of this entertainment maverick. In a world where hip-hop offers something for everyone, BadMon is the one you didn't know you were waiting for. So, turn up the volume, immerse yourself in the electric vibe of "Badmon," and let this track be the anthem that propels you into the future of rap and hip-hop. Embrace the BadMon revolution, and let the trap takeover commence!
OFFICIAL LINKS: https://instagram.com/bad_mone?igshid=OGQ5ZDc2ODk2ZA==