Step into the enchanting world of N.V., the mesmerizing singer-songwriter hailing from the vibrant streets of Williamsburg, Brooklyn. Born Noel Valei, N.V. has etched his name in the annals of freestyle music history. From his early 90s breakout as a freestyle artist, N.V. captivated hearts with his unparalleled talent, recording timeless tracks such as "Some Kind of Love," "Crimes of Love," "Just Like the Wind," and the Billboard chart-topper "Girl You Hear Me Crying." These magnetic melodies found their home under the prestigious labels of High Power Records and Warlock Records, propelling N.V. to embark on a remarkable coast-to-coast journey, gracing iconic venues and clubs across North America.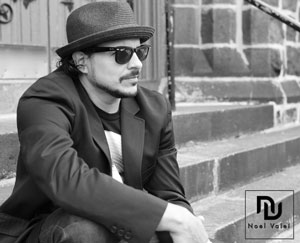 The fervor surrounding N.V. reached incredible heights as his music resonated with audiences far beyond U.S. borders. The enchanting tunes found their way to Brazil and greater South America, where N.V. garnered international acclaim and dominated the charts. His chart-topping success and adoration from fans earned him a place of reverence in the hearts of music enthusiasts, solidifying his legendary status within the freestyle genre.
N.V.'s musical journey expanded with the release of his debut album, "Some Kind of Love," a heartfelt compilation that showcased not only his mellifluous voice but also his prowess as a songwriter. Crafting seven tracks on this magnificent LP, N.V. revealed his ability to evoke emotions and capture the essence of human experience through his evocative lyrics. The album resonated deeply with fans and industry insiders alike, attaining cult status within the genre.
As N.V.'s star continued to ascend, he unleashed two more captivating singles: "I Want You for Me" and "Crystal Waters." These euphonious masterpieces cemented N.V.'s place in freestyle music history, ensuring that his musical legacy would endure for eternity.
In a glorious testament to his artistry, N.V. has recently graced our eager ears with a series of nostalgic singles that invoke the sweetest memories. "You Don't Know," "You Make Me Go ooh ooh," and "Gone for Good" are veritable candy for the soul, transporting listeners to a realm where N.V.'s natural ability and skillful delivery harmonize seamlessly with every beat.
And now N.V. has unleashed his latest triumph upon the world—an EP entitled "My Heart Is." This stunning collection features the original version of the title track, alongside four thrilling remixes that traverse various sonic landscapes. With contributions from the talented producers Yuyo "DaWizard" MC, DJ Scream, and Hans Editz, this collaborative project between SGR Records USA and Noel Valei Music, distributed worldwide by Empire with GT Digital, promises an immersive musical experience like no other.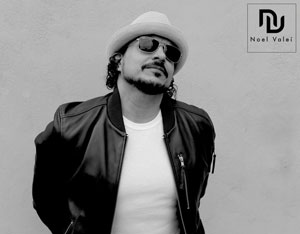 At the heart of "My Heart Is" lies a pulsating, momentum-driven drumbeat, intertwining with sweeping synths and stuttering basslines. N.V.'s resplendent vocal tones take center stage, oscillating from sweetly melodic to gritty and anthemic. The song exudes an enchanting nostalgic aura, a fitting canvas for the Synthwave version crafted by the unparalleled DJ Scream, who effortlessly transports us back to the captivating soundscapes of the 80s.
The Hans Editz Remix captivates with its explosive percussion and tantalizing musical interludes, while Synthapella reveals a wall of dynamic synths that complement N.V.'s resounding vocals. Yuyo "DaWizard" MC's rendition offers a scratchy and skittering percussive-driven flavor, adding a unique touch to this magnificent EP.
N.V.'s music journey is an amalgamation of passion, talent, and unwavering dedication, all culminating in a symphony of sonic perfection. With each release, he reaffirms his status as a pioneer and an artist who fearlessly pushes the boundaries of his music. So be transported into a realm where melodies ignite emotions, and the rhythm of life beats in harmony with N.V.'s soul-stirring voice. Experience the magic, the essence, and the undeniable artistry that is N.V., an artist who continues to redefine his own musical landscape with every resonating note.
Embrace the music, let it move you, and allow N.V. to awaken your heart and soul. For N.V., music isn't merely a backdrop; it's a testament to the indomitable spirit that resides within us all. Let your heart soar and your spirit ignite as you embark on a musical odyssey with N.V., the timeless voice of a generation.
OFFICIAL LINKS:
www.noelvalei.com
https://www.youtube.com/c/NVmusictube
https://empire.ffm.to/myheartis