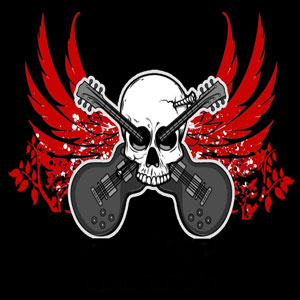 Saints Warning is a band hailing from Los Angeles, California. Their sound is fresh and modern, with a nod to the energy of indie rock and the timeless vibes of blues and alternative music. In addition to that, their songs are also quite personal and intimate, capturing that unique vibe often associated with the singer-songwriter style.
The line-up currently consists of Eduardo Enriquez (vocals), as well as David McClellan on guitar, bass player Andrew Dupras, and last but not least, Bobby Godines sitting behind the drum kit.
The group was founded by David earlier in 2019, and ever since they're early days, they managed to combine each member's unique influences into a groundbreaking approach. It didn't take long for them to find their chemistry, and bring their music to some of the hottest venues throughout California. In addition to their catchy, vibrant music, Saints Warning also strikes for the positive message behind the band's lyrics.
From the stadium-sized hooks of Van Halen and Guns'N'Roses, down to the poppy aesthetics of Blink-182 and The Beatles, anything goes!
OFFICIAL LINKS
Saints Warning YouTube: https://www.youtube.com/saintswarning
Saints Warning Spotify: https://open.spotify.com/artist/3cC8SzbIJtqDFPT23Q64Wg
Saints Warning Instagram: https://www.instagram.com/saintswarning
Saints Warning Twitter: https://twitter.com/saintswarning
Saints Warning Facebook: https://www.facebook.com/saintswarning
Saints Warning Soundcloud: https://soundcloud.com/saintswarning
Saints Warning Reverbnation: https://www.reverbnation.com/saintswarning