Hailing from Queens, New York, rising artist iAMDJSTAXX recently dropped his latest hip hop EP, "Lost Talent". The 6 track project features multiple artists including Hell Rell, Feddi Mayne, Hollyhoodjay, Lilcha Daplug, Joey Da Don, Dyzn Hugo, Celeb, Rich Riot and Mello Mike. This is hip hop. If you don't know a thing about iAMDJSTAXX, do your homework. If you don't like it, you've never heard it. He is saving music as we know it, by rounding up some massive talent and delivering a variety of rap styles, served up with enthusiasm and zest. There is evidence on this EP that iAMDJSTAXX and his features have, not just matched, but at times exceeded, the quality of their peers. Added to a grown lyrical confidence and a willingness to try something different, the whole package of "Lost Talent" is, in my opinion, superior to many current releases.
iAMDJSTAXX and his assembled crew of artists, are spitting rhymes from the waist and blowing the whole place up with lyrical grenades, right from track one, "Dat Bag Talk". Rugged, gutsy and sassy, this one quickly seems to set the tone and temperament of things to come.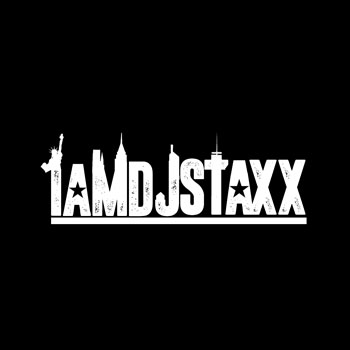 "Run Game" almost presents itself as a novel interlude, built on a bouncy and playful beat, iAMDJSTAXX lets his free spirit run wild here, as he lays his sentimental cards on the table. The outstanding production throughout this EP is impressive in its sonic breadth and depth, guiding the sound through smooth head-nod territory, with grittier interludes fueling the spitters' mic rocking.
Employing a feel-good, slow burning ambient vibe, iAMDJSTAXX delivers a bedroom jam on "My Drug". The tight rhyme skills, and sexual innuendo matches the impeccable R&B production. Consistent quality is an element that very few artists possess, let alone in hip-hop, but iAMDJSTAXX and his features hold hard on this one, delivering track after track of excellence.
"Never" rolls out a street level anthem with an aggressive delivery and an insistent groove. Upbeat and exuberant, "Rich Niggaz" rides on a breathless onslaught and gravelly vocals, in assault mode. Over a solid, bottom-heavy beat, iAMDJSTAXX and the featured crew kick solid verses and an aggressive attitude, establishing their performing abilities.
The EP comes to a close with the melodious and sublime "Bout It", bending your mind with its hard rhymes. iAMDJSTAXX is spreading his hip-hop in the most forthright way. It's all in front of you pumping through the speakers. Hip hop artists with such conviction, and such love for their craft are so rare these days.
The EP "Lost Talent", delivers great lyrical skill and wordplay with innovative, imaginative rhymes. A mix of street and personal themes, along with solid banging production. There is a polished, yet gritty feel to the whole project.
"Lost Talent" is straight-up hip-hop, like the old days but a little more complex with the beats and the mixing, as well as a freshly crafted modern sound. These are great sounds that will definitely have you bobbing your head in your ride.