Now, more than ever, hip-hop seems to be on a divergent path: two-thirds of its practitioners are mumbling and trapping, while the others opt for the high road by shunning the low-life approach for an intellectual and socially conscious spew. The beauty of music as a historical source; it serves as raw primary material that reveals to listeners the ethos of a particular person or group of people at a particular moment. What of our own time? Some of the most important music of late comes out of hip-hop, where MC's push the issues to the forefront, forcing us to confront reality and deconstruct the myth that is the American dream. Or any other dream for that matter.  Nobody has recently done it better than Thelonious Love in his latest 10 track effort, "The Book Of Thelonious", an album imploring us to beware of the false optimism that invades todays dogmatic culture. It's a tale with chapters of both universal issues, and personal struggles.
"The Book Of Thelonious" is ingenious social commentary, told from a perspective of personal experiences and shows how our culture may be too condescending in accepting the direction of mainstream society, when in fact, masses of people continue to struggle helplessly, hopelessly, within a matrix that leaves their environment and personal lives in utter disarray.
Also, on a more introspective note, Thelonious Love climbs inside his own heart and soul to drag out the demons that plague him. Musically, the album is a homage to both old school hip-hop, with its worked-in live instrumentation, and to the consistent vanguard of modern production technology.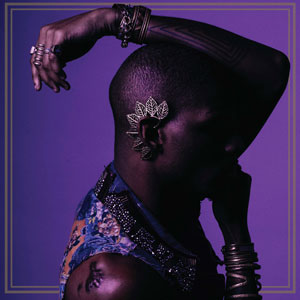 Right from the opening track, Thelonious Love's game-plan is obvious. He doesn't attack you with punchlines, he doesn't growl and scream to get attention, and he's not obsessed with simplistic hyped-up wordplay.
What Thelonious Love does is rap: which means he cultivates the storyline, he turns up the dirt, he plants the enlightening seeds in your mind, where they will grow as long as you feed them knowledge.
Luck will have it that you can find much of that knowledge in this album. But to fully comprehend and discover which mind-fertilizing lessons Thelonious Love is handing out, one has to really sit down and listen to him unwrap his soul.
"The Book of Thelonious" outlines the artist's personal story of trials and tribulations, which in turn become universal themes, because those very same struggles are shared by many. Too many, perhaps. There probably aren't enough superlatives in the English language to describe how satisfying and hard hitting this album really is.
Of course, no amount of uplifting spirit in your rhymes will work alone without some incredible production on the beats. Of which there is plenty to be found here. To pick out standout tracks here is an unenviable task, with so much quality spread around.
Suffice it to say that the apexes on the album, for me, arrive in the form of 'SHADOWS', 'CALLBACKS' (ft. Megz from Magna Carda), 'WISH U COULD', 'ANYBODY CARE?' (ft. Moody Bank$), 'LIFE WORTH CHANGIN' (feat. Midas Well) and 'CAN'T CONQUER ME' (feat. Midas Well).
MORE ABOUT: Songwriter, lyricist and performer, Thelonious Love hails from Houston, where his love for the Arts and writing began. After spending time in the theater, Thelonious found his home in music, relocating to Austin and joining Jurnt Entertainment. He melds southern styles drawn from Austin, Houston, and New Orleans, concocting a medley of sounds with street style production from producer Noah Fendz.
OFFICIAL LINKS: TWITTER – SOUNDCLOUD – VIMEO